The new chief justice of Canada's top court will be Richard Wagner, a jurist trained in civil law which governs the French-speaking province of Quebec. This is in keeping with the tradition of alternating between a jurist trained civil law and one trained in the common law tradition which is in force in the rest of the country.
Wagner is fluent in both of Canada's official languages, English and French. The prime minister has made bilingualism a requirement for Supreme Court justices.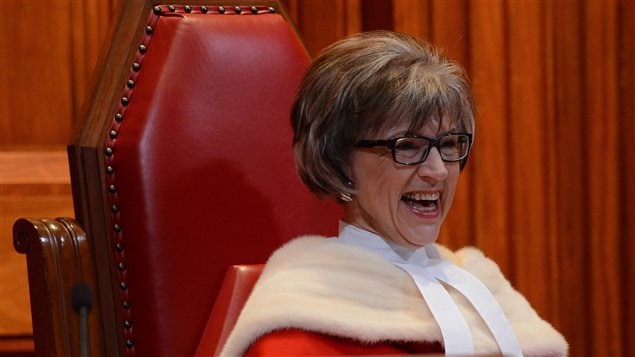 Outgoing chief justice lauded
Outgoing Chief Justice Beverly McLachlin was trained in common law and was the first woman to hold the top position and she did so for the longest period of time—18 years.
Justice Minister Jody Wilson-Raybould lauded McLachlin as a galvanizing force, known for her leadership roles in many areas, and a person who represented Canada "incredibly well here and abroad."
Wagner could serve for 15 years
She noted Wagner's international work, his integrity, wisdom and collegial spirit of cooperation needed by a chief justice.
Wagner will be sworn in on December 18, 2017 and could serve as chief justice for 15 years.