The practice of sending Christmas cards is declining in Canada with more people sending holiday greetings by email and on social media. This year, Prime Minister Justin Trudeau and opposition Conservative Leader Andrew Scheer are sending holiday greetings with a family theme.
Not everyone celebrates Christmas
Trudeau's card has several photos of him, his wife and his three children and carries the message: "From our family to yours, Happy holidays." The word Christmas has been replaced by holidays as a nod to Canada's diversity and the fact that many Canadians are not Christians and don't celebrate Christmas. Most will however, get time off work.
Scheer's message says "Merry Christmas, Happy Chanukah and Happy Holidays" and also features several family photos.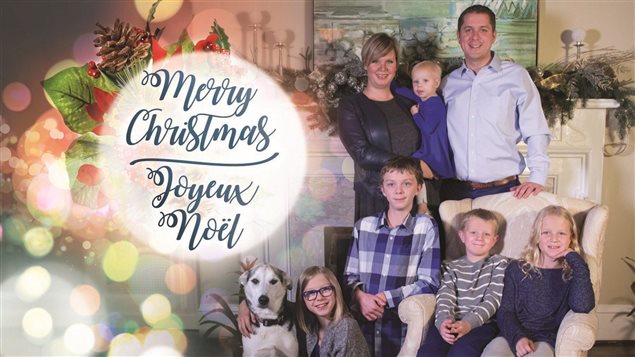 Christmas cards date back to 19th Century
The tradition of sending Christmas cards started in 1843 in England when they were first commissioned by a man named Henry Cole, according to the Canadian Encyclopedia. He requested an illustration showing a family at dinner and the card featured a Christmas homily. The cards were expensive but the idea caught on and many children made their own. Then the cost of printing and stamps declined and the demand for Christmas cards spiked. The encyclopedia says millions of cards were sold every year.