Canada will provide $15 million to support refugees and drought-affected communities in Kenya, Immigration Minister Ahmed Hussen announced Wednesday following a visit to the Dadaab refugee camp in the arid eastern part of the country, near the border with Somalia.
Hussen, who came to Canada as a Somali refugee, toured the cluster of camps in Dadaab that house more than 245,000 Somali refugees alongside Filippo Grandi, the United Nations High Commissioner for Refugees (UNHCR), to witness the work of the refugee agency.
Honoured to visit Kenya with Canada's Minister of Immigration @AhmedDHussen. He announced a generous 25m $ current+future aid package for vulnerable Somalis+Kenyans, and Somali refugees in Kenya. pic.twitter.com/tvjGx1C8lU

— Filippo Grandi (@RefugeesChief) December 20, 2017
This new funding will be allocated to the World Food Programme (WFP) and the UNHCR and comes on top of $10.4 million in humanitarian assistance to vulnerable communities in Somalia announced by Hussen on Friday.
"Canada is proud to provide humanitarian and development assistance to address the needs of the most vulnerable and ensure those requiring emergency assistance are reached," said Hussen, making the announcement on behalf of his cabinet colleague International Development Minister Marie-Claude Bibeau.
"Today's announcement will save lives and alleviate the suffering of countless refugees and those affected by the drought in Kenya."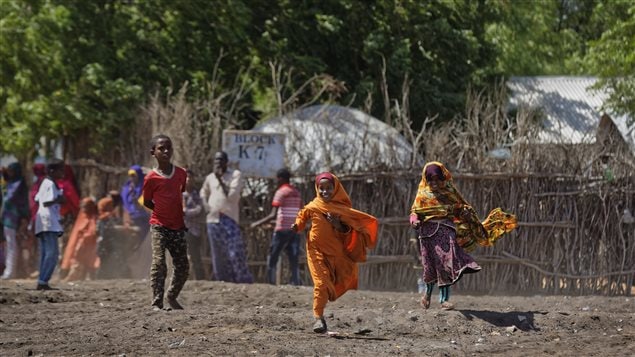 The money will provide emergency food assistance and vital protection assistance to more than 500,000 refugees who have sought safety in Kenya, including the Dadaab and Kakuma refugee camps, Hussen said.
The Canadian funding will also benefit 704,000 people living in Kenya's most environmentally fragile areas to build resilience to persistent food-security issues, he said.
In line with Ottawa's feminist international development policy, about 80 per cent of project participants in the climate-resilience activities will be women, Hussen said.
The UNHCR will receive $5 million to fund protection services, such as responding to sexual and gender-based violence and refugee registration, the provision of shelter and emergency non-food items, educational support and livelihood assistance.
The WFP will get $4 million for food support for refugees and drought-affected populations in Kenya and another $6 million for development and resilience support programs for Kenyans affected by climate change.