The remains of a 3.5 million-year-old bear have been found over 1,000 km north of the Arctic Circle and it appears the animal had a sweet tooth. It looks like the bear migrated from Eurasia by the land bridge over what is now the Bering Strait.
At the time it lived, the climate was much warmer and there are plant remains of a boreal-type wetland forest. Other fossils have been found there of fish, beaver, small carnivores, deerlets, and a three-toed horse.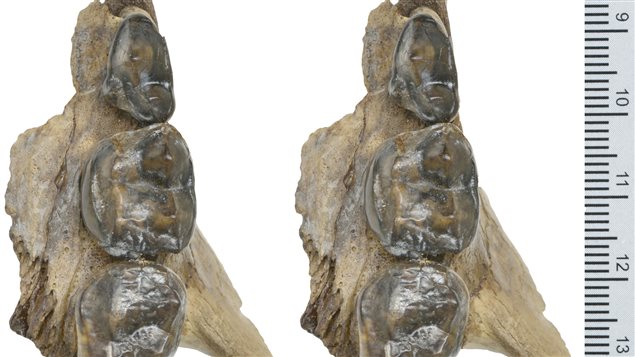 Cavities suggest bear hibernated
This primitive bear has been named Protarctos abstrusus. It is a relative of the ancestor of the modern bear, its own line believed to have gone extinct. It was slightly smaller than a modern black bear, with a flatter head and a combination of primitive and advanced dental characters.
It is the first bear fossil to have been found so far north and the tooth remains had cavities which confirm the theory that the animal was adapted to colder temperatures.
"Some of these early bears, at least these northern ones, were also consuming sugar and sugar is associated with fat. So, bears that live in the north today will hibernate and in preparation for hibernation they will eat sugary things like berries and this helps them put on a layer of fat that allows them to survive in hibernation through the winter," says Natalia Rybczynski, a researcher at the Canadian Museum of Nature and adjunct professor at Carleton University.
Listen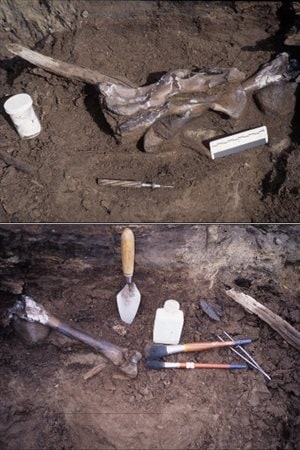 Eating berries likely caused cavities
Evidence of the existence of berries along with these bear fossils suggest the bear got cavities from eating berries to sustain as it slept through the winter. There would have been 24-hour darkness and ice and snow for about six months of the year.
The remains include bones from the skull, jaws and teeth, as well as parts of the skeleton from two individuals. A cast of the jaw is on display at the Canadian Museum of Nature. Work on these fossils was conducted by researchers from this museum and the Natural History Museum of Los Angeles County. The study was published in Scientific Reports.