Canada will provide $10.4 million for humanitarian assistance to vulnerable communities in Somalia struggling to cope with consecutive seasons of poor rainfall and water shortages that have resulted in near total crop failures, federal officials announced Friday.
According to United Nations, more than three million Somalis cannot meet their daily food requirements and require urgent humanitarian assistance, with 800,000 of them on the brink of famine.
An estimated 388,000 children under the age of five are acutely malnourished, including 87,000 who are severely malnourished and face a high risk of disease and death, according to the World Food Programme.
In addition to draught and other natural disasters, Somalia faces the effects of nearly three decades of conflict and insecurity.
"While Somalia has taken great steps in recent years toward peace and stability, the country remains vulnerable to both natural disasters and conflict," Minister of Immigration, Refugees and Citizenship Ahmed Hussen, a former Somali refugee, said in a statement. "Canada stands in solidarity with Somalia and the millions of Somalis requiring humanitarian assistance in the face of drought and insecurity."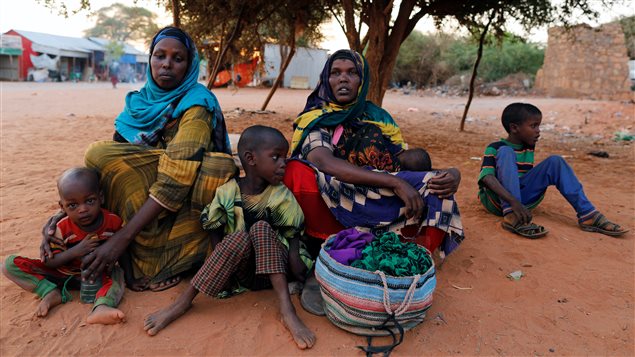 The new funding will be allocated to the World Food Programme ($5.25 million), UNICEF ($2.5 million), the United Nations Development Programme ($1.7 million) and the American Refugee Committee ($950,000), officials said.
Since 2015, Canada has allocated $89.3 million to address drought- and conflict-related humanitarian needs in Somalia, according to Global Affairs Canada.
Canada also provides humanitarian support for approximately one million Somali refugees living in neighbouring countries through its funding to the UN Refugee Agency and the World Food Programme, officials said.