North and South Korea will hold their first formal talks in more than two years tomorrow at a border village to discuss the upcoming Olympic Games and improving ties. It's hoped this will ease tensions in the short term and that a conference in Vancouver in western Canada can come up with ways to further defuse the crisis.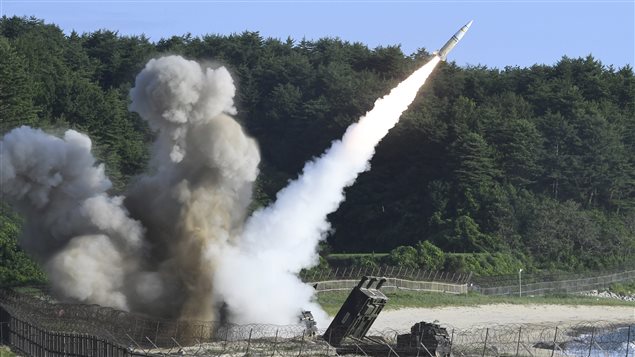 Missiles, military exercises and a war of words
North Korea carried out six nuclear tests last year and it fired three intercontinental ballistic missiles in a bid to develop a nuclear missile capable of striking the United States. North Korea says it must protect itself from attack and it sees military exercises by U.S. and South Korean forces as a threat.
And the war of words between U.S. president Donald Trump and North Korean leader Kim Jong-un have escalated to the point that the two talked about detonation buttons.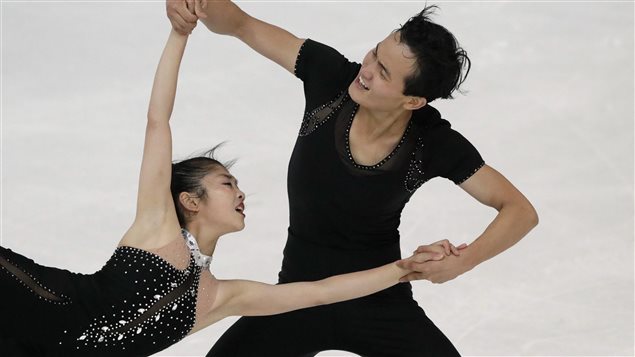 South Korea takes initiative
"President Trump, I think, by engaging in bellicose twitter exchanges with North Korea has shown that he is not so experienced in foreign policy issues and that his impulsive and ad hoc approach toward foreign policy…have deteriorated American standing on the global stage," says Tina Park, vice-president of the NATO Association of Canada.
Listen
Park says that the U.S. weakening has making it easier for South Korea to be a bit more assertive and to engage more proactively with the North. She notes that South Korean president Moon Jae-in has made it clear he is not in favour of a regime collapse in North Korea and that peace is the only viable option. He is the son of North Korean refugees and he is intent on family reunion and otherwise improving ties between the two countries.
Canada could help launch diplomatic offensive, says analyst
Park is also looking ahead to the Vancouver conference of countries that participated in the Korean War and she believes that countries like Canada can help find other ways to defuse tensions. (Canada participated in the Korean War between 1950 and 1953 on the side of the United Nations. It sent troops, aircraft and destroyers.)
"I think a country like Canada with a track record of promoting global humanitarianism has an important role to play…Especially when we are looking at the gap in American leadership in dealing with a serious threat for international security that North Korea poses, we do need countries like Canada to step up and be a champion in launching a diplomatic offensive."