The Canadian embassy in Riyadh has faced pressure and threats by Saudi officials unhappy with Ottawa's calls for an immediate end to hostilities in war-ravaged Yemen and an independent investigation into allegations of human rights abuses committed by all sides, according to reports in Saudi opposition media.
Citing an anonymous source "close to the Canadian embassy," the UK-based Al-Khaleej Online Arabic-language publication reported last week that Saudi officials have exerted sustained pressure on Canadian diplomats "to stop the Canadian campaign against the war in Yemen" and have threatened to withdraw unspecified Saudi investments in Canada.
Saudi Arabia, the Canadian defence industry's largest client outside the United States, has been mired in a vicious conflict with the Iran-backed Houthi rebel movement in Yemen since March 2015 when it led a coalition of Gulf monarchies and Arab states to intervene on behalf of the ousted but internationally recognized President Abdrabbuh Mansour Hadi.
According to the United Nations High Commissioner for Human Rights (OHCHR), by mid-December, the conflict in Yemen had killed over 5,550 civilians and injured over 9,000, it has also caused the world's largest epidemic of cholera, which has affected nearly 1 million people and counting, and has brought the Middle East's poorest country to the brink of a famine.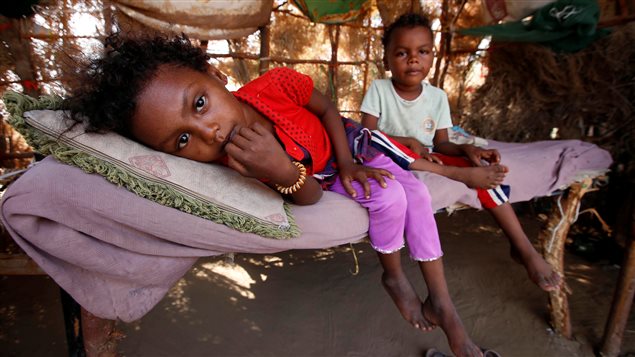 About three-quarters of Yemen's population is in need of humanitarian assistance, including 11.3 million children. The UN estimates that at least 60 per cent of Yemenis are now food insecure and 16 million people do not have access to safe water and proper sanitation.
Officials at Global Affairs Canada refused to comment on allegations reported in Al-Khaleej Online.
"Canada engages with Saudi Arabia on a range of issues including human rights and regional security," Global Affairs spokesperson Amy Mills said in an email to Radio Canada International.
"We do not comment on diplomatic correspondence between the Government of Canada and other governments."
'Deeply concerned'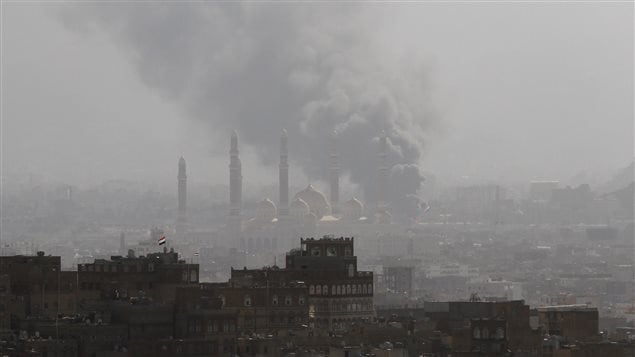 However, Canadian officials reiterated their deep concern by the conflict in Yemen, "which has had a devastating and unacceptable impact on innocent civilians."
"At the September 2017 session of the United Nations Human Rights Council, Canada co-sponsored a resolution which requested the establishment of a group of eminent international and regional experts to investigate and report on the human rights situation in Yemen and to carry out a comprehensive examination of all alleged violations and abuses of human rights since 2014," said a written statement by Global Affairs sent to RCI.
"Canada continues to call on all parties to the conflict in Yemen to end the civilian casualties, including those of humanitarian and medical personnel, and to allow and facilitate the delivery of life-saving assistance to civilians in need. We urge all parties to the conflict to resume peace negotiations."
Eric Schallenberg, a communications officer with the Professional Association of Foreign Service Officers (PAFSO), the bargaining agent and the professional association of Canadian diplomats, said none of the members posted to Saudi Arabia had reported any pressure or threats during their work in the kingdom.
The Saudi embassy in Ottawa did not respond to the RCI's request for an interview and offered no written comments.
Irked by Ottawa?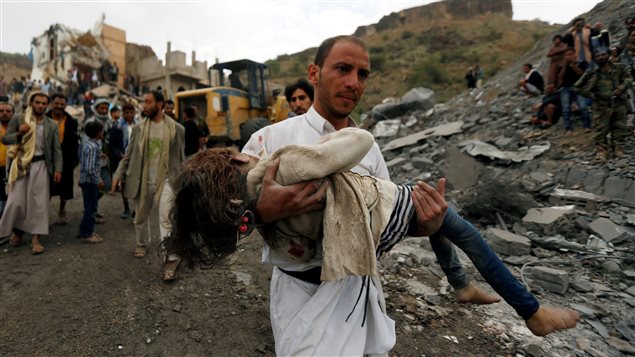 Ali Al-Ahmed, director of the Washington-based Institute for Gulf Affairs and a critic of Saudi kingdom's human rights record, said while Canada's position on the war in Yemen is similar to other Western countries that have tacitly supported the Saudi intervention, Riyadh has been irked by Ottawa's call for an international investigation by independent experts.
While all sides in Yemen's brutal fratricide turned into a proxy war between regional rivals Saudi Arabia and Iran have been criticized for horrific human rights abuses, the Saudi-led coalition has been singled out for its aerial attacks against critical civilian infrastructure in the rebel-controlled areas, targeting ports, power generation plants, water filtration and sanitation facilities, schools and hospitals.
In addition, after the Houthi rebels fired ballistic missiles at Riyadh in early November, the Saudi-led coalition imposed a near total blockade of Yemen's sea, air and land ports of entry, prompting the international community, including Canada, to voice its concerns over the deterioration of the already desperate humanitarian situation.
Al-Ahmed said if true, the alleged Saudi pressure and threats would be very typical of the way the kingdom operates internationally.
"They did it with the French, they did with other countries, with the Turks, with the Germans, for example, they pulled their ambassador after a statement," Al-Ahmed said. "They do these things with certain countries they think they can push around."
Lucrative trade ties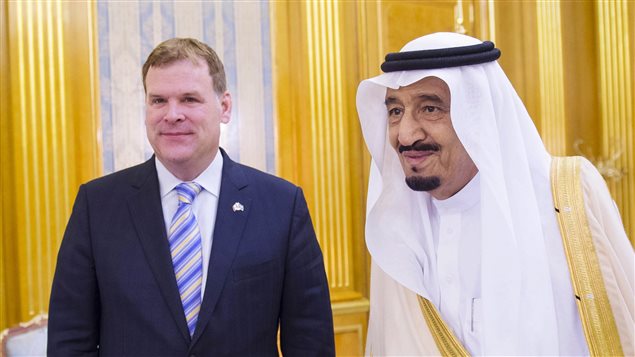 According to Global Affairs, in 2016 bilateral trade between Canada and Saudi Arabia stood at nearly $3 billion.
That same year, Canada's defence industry exported over $142.2 million worth arms and military equipment to Saudi Arabia, making it the number one destination for Canadian defence exports, outside the United States.
In 2016, the Trudeau government also approved the highly controversial deal to sell $15 billion worth of advanced Light Armoured Vehicles (LAV 6.0) to Saudi Arabia signed under the previous Conservative government.