Prime Minister Justin Trudeau announced today the launch of the initial phase of Canada Service Corps, a new national youth service initiative designed to 'build a culture of service' in young Canadians.
Canada Service Corps is aimed at encouraging young Canadians to get involved in service to their communities and providing young Canadians with service opportunities that currently do not exist, Trudeau said in a statement.
"Young people should have more chances to serve their communities, while gaining valuable skills and experience," Trudeau said. "That is what Canada Service Corps is all about. If we're going to get this right, we need to hear from young Canadians."
Over the next 18 months, the federal government, through Canada Service Corps, will partner with organizations such as 4-H Canada, Apathy is Boring, Boys and Girls Club of Canada, Canadian Wildlife Federation, Katimavik and the YMCA to find new ways to engage and inspire young Canadians to get involved in service to communities, Trudeau said.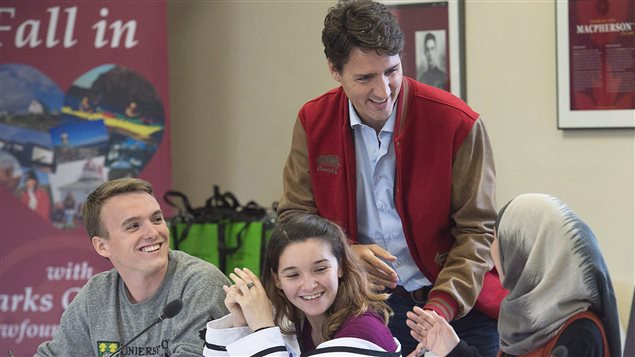 It will also provide small grants, ranging from $250 to $1,500, to young people who propose interesting ideas and projects. Up to 4,000 young Canadians are expected to be awarded funding by March 2020.
The government is also launching an online tool to match young people with volunteer opportunities.
The government had previously allocated $105 million over five years to the initiative. It projects that the funding streams announced on Tuesday will create service opportunities for up to 12,350 young people.
"Young Canadians are leaders today; they want to be involved, and we are giving them the opportunity to build a program that is for them, by them," Minister of Employment, Workforce Development and Labour Patty Hajdu said. "The design phase of Canada Service Corps is all about engagement and collaboration with young people so that together we can create a program that reflects what matters most to them."
The announcement is also a step toward fulfilling a Liberal campaign commitment to create a new national program to enlist young people in community service.