Canadian and Mexican officials expressed cautious optimism Thursday that Ottawa's "creative" proposals aimed at unblocking the stalled negotiations on the North American Free Trade Agreement had in fact created some positive momentum in the talks in Montreal.
Canadian counter-proposals deal with controversial U.S. demands on increasing continental content requirements for automobiles, doing away with NAFTA's dispute resolution mechanisms, and for a five-year sunset clause.
However, despite some positive momentum, major differences remain as officials from Canada, Mexico and the U.S. meet in Montreal for the sixth and penultimate set of talks on the trade pact.
Jerry Dias, president of Unifor, one of the largest Canadian trade unions which represents workers in the auto industry, who participated in the stakeholder briefing with Canada's chief negotiator Steve Verheul said there seems to be an understanding among U.S. negotiators that the Canadian counter-proposals on so-called tracing and rules of origin offer a track to break some of the negotiating logjams.
"The reality is the original agreement was put together 24 years ago," Dias told reporters in Montreal. "So there is clearly going to be an understanding that we need to modernize the tracing list. But we're also starting to talk about how do you really win the type of high end investment the latest IP (intellectual property), research and development."
Canada argues that if the value of the software in the cars were taken into account, the North American content of the cars would go up considerably.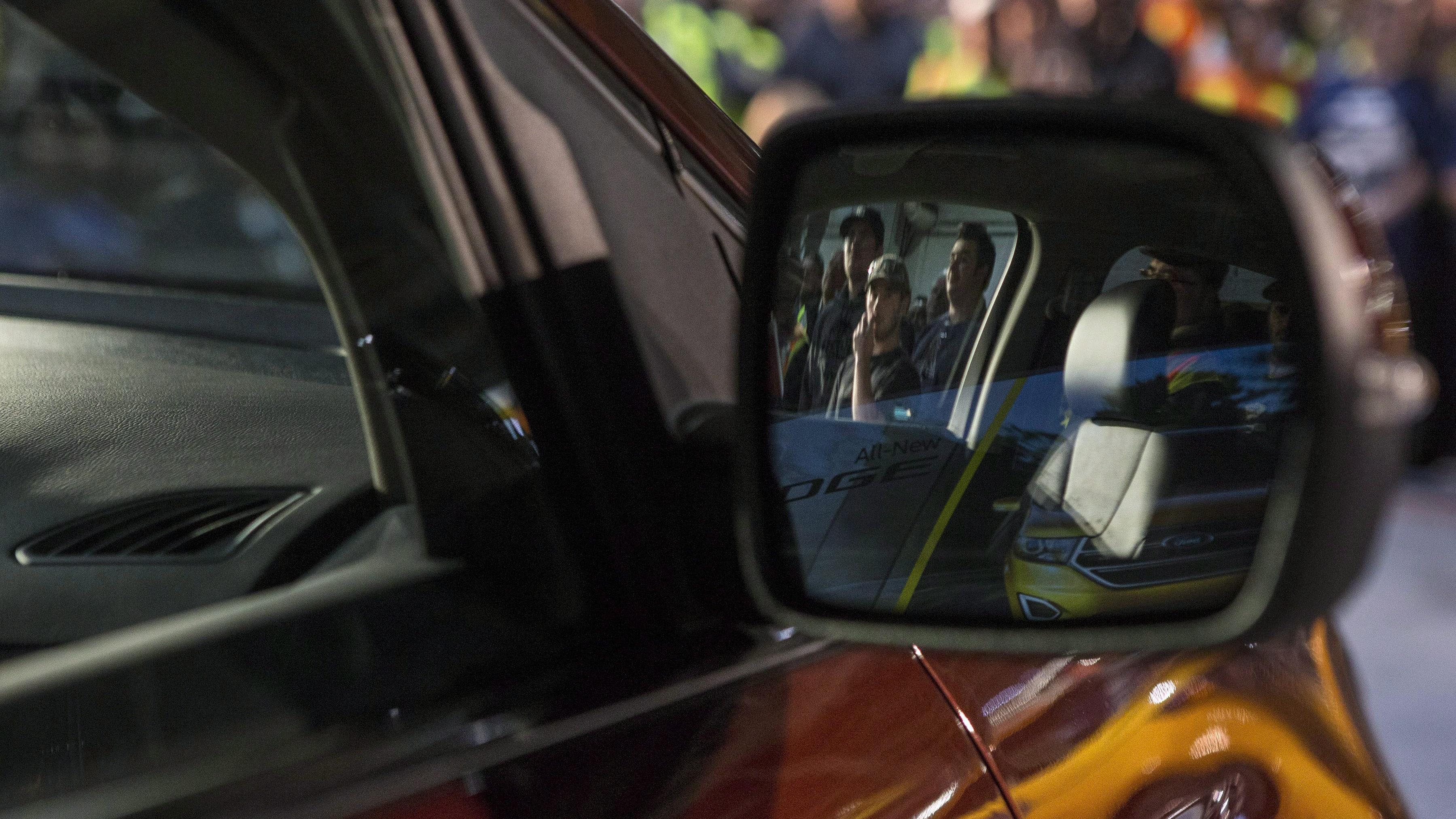 But the union also wants to make sure that while the renegotiated agreement results in attracting white-collar research and development jobs, it also preserves the blue-collar jobs in the auto assembly plants, Dias said.
However, the issues of tracing and rules of origin are small pieces in the overall scheme of things, he said.
"Ultimately, the biggest pieces that we have to deal with within the whole issue of auto is a) ridiculous labour standards where workers in Mexico can never afford that car that they build," Dias said. "And then of course the whole issue with United States' ridiculous proposal of 50 per cent U.S. content for all the vehicles sold in the United States."
That means that unless Mexico fixes its labour standards and the U.S. backs off its 50 per cent U.S. content proposal, there won't be any NAFTA, Dias said.
The U.S. are also not making any meaningful inroads on the renewals of NAFTA chapters 19 and 20 that relate to dispute resolution mechanisms, Dias said.
The Trump administration wants to do away with these mechanisms in the new NAFTA deal, something both Canada and Mexico consider dealbreakers.
"If there is no dispute mechanism systems, there is no deal," Dias said.
His analysis was shared by Christopher Monette, a spokesman for Teamsters Canada, another large Canadian trade union.
Negotiators are at loggerheads in at least 10 out of 33 negotiating tables in Montreal, Monette told reporters Thursday.
Foreign Affairs Minister Chrystia Freeland, U.S. Trade Representative Robert Lighthizer and Mexico's Secretary of Economy Ildefonso Guajardo are meeting in Montreal on Monday to wrap up the six round of negotiations.