For many in Canada, the Pyeongchang Olympics served as a golden opportunity to catch up on their curling.
With a 14-hour time difference between South Korea and Eastern Standard Time in Canada, it appeared for much of the Games that anybody turning on their television sets in prime time was subjected to round after round of curling.
It may be a great game to play, but for those longing for more action-packed winter sports (ski competitions in their various forms, snowboarding, short and long-track speed skating, hockey), curling comes up just a tad short, at least on television.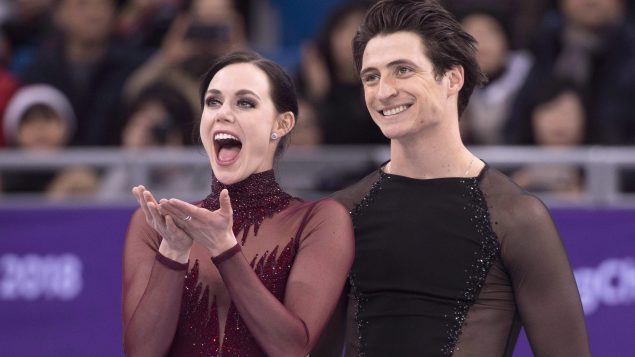 Canadian ice dancers Tessa Virtue and Scott Moir were on their game in Pyeongchang, winning the gold at the Winter Olympics in South Korea. (THE CANADIAN PRESS/Paul Chiasson)
Canada placed third in the overall medal count with 29, 10 behind Norway and two behind Germany.
The 29 medals were three more than the record 26 golds Canadian athletes won in Vancouver (though, to be fair, there were 16 more medal events in Pyeongchang than in Vancouver).
The 29 medals included 11 gold, eight silver and 10 bronze.
Some of those medalists, as well as some of their teammates, will now retire.
Some, as well as some of their teammates, will take some time off before beginning their training for the next games: Beijing in 2022.
Big time difference in time there too.
Evidently, it's about time I learned a few things about curling.