A Canadian woman is warning fellow travellers that a security guard at a resort in the Dominican Republic raped her and she says the hotel did little about it, reports CBC. The public broadcaster's Go Public investigative team has found other complaints on Trip Advisor written by Canadian women who say they, too, were sexually assaulted by employees at resorts run by Bahia Principe Hotel & Resorts."
Dominican republic a favoured destination for Canadians
The news will send a chill down the spines of many Canadians who love to take time off in the long winter and escape the cold for a week or two in the Caribbean. Dominican Republic is a favourite destination because it is relatively inexpensive and many tour operators offer package deals there that include airfare, transfers, hotels and meals.
Toronto-area resident Christine Dayman told CBC she was staying at the Grand Bahia Principe Turquesa resort in Punta Cana two months ago. On the night of March 16, 2018 she was walking to her room alone when a hotel security guard followed her. She thought he was escorting her, but instead he pinned her against a wall and forced himself on her.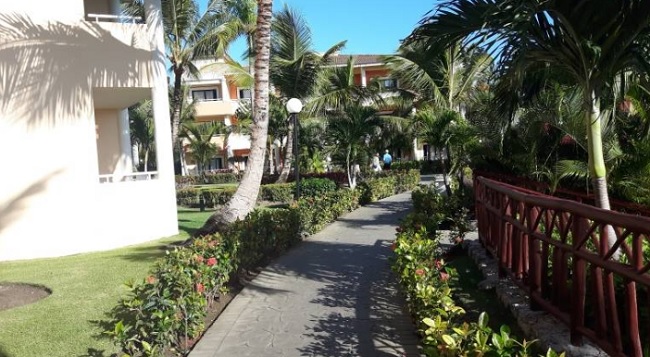 'He pounced on me…I froze'
Dayman told CBC: "He pounced on me. I was in such shock … I couldn't process what was going on. I was completely stunned, and I froze." She later complained to the hotel, but said they did not offer to call police nor did staff offer medical help. The only concession was to give her a later check-out time as she was leaving later that day.
More cases reported to Toronto law firm
Following her complaints and inquiries by CBC, the hotel chain sent a statement saying "it does not tolerate any forms of inappropriate behaviour" and "that sexual assault by hotel employees is unequivocally unacceptable."
Toronto lawyer Loretta Merritt told CBC her office has heard from about a half dozen women in the past 18 months who says they were sexually assaulted at a resort destination, most often by a hotel employee. She says tour operators should stop using hotels that don't protect travellers' safety.
Travellers warned by Canadians government
Tour operator Transat Holidays emailed Go Public to say the company takes the allegations "very seriously" and has contacted the hotel to get "all the pertinent information."
The government of Canada's Global Affairs department has issued a travel advisory for women travelling to the Dominican Republic saying it has received reports of "assault, rape and sexual  aggression against foreigners" and that some cases have implicated hotel employees. A consular case officer contacted the resort to ask about measures in place to protect travellers' safety.
Effort to warn others
Dayman reported the assault on her to police in Toronto but they can do nothing, and she would have to return to the Dominican Republic if she wanted to pursue the case with police there. She has chosen to make her case public as a warning to other travellers.