Indigenous businesses are growing in size and success across Canada.
"In 2016, our indigenous businesses generated over $12 billion (Cdn) dollars to Canada's GDP: overall, our people contributed $30 billion (Cdn)", J.P. Gladu told me during an interview on Friday afternoon.
Gladu is the president and CEO of the Canadian Council for Aboriginal Business.
"Canada's first economic engine was run by my ancestors"
The CCAB is a membership-based, non-profit, non-partisan, charitable organization with about 650 members, both indigenous and non-indigenous.
Listen
It all began with the work of Murray Koffler, founder of the successful chain of drugstores, Shoppers Drug Mart, and co-founder of the Four Seasons Chain of Hotels and Resorts.
In 1982, while on a business trip to Calgary, Alberta, Koffler was shocked to see the poverty many of Canada's aboriginal people were living in, and the treatment they received.
On his return to Toronto, after researching the situation, he convened a meeting with some like-minded individuals. Former Prime Minister Paul Martin was one of those in attendance, businessman Edward Bronfman was another, as was Maurice Strong, a U.N. diplomat.
While most of these men are now dead, what they started lives on in the evolution of the CCAB.
"In the very beginning they provided a space for the conversation, and a lot of the original programming within the CCAB is around internship, business internship programs. Gladu tells me.
"They leveraged federal resource dollars and they went out.to the Indigenous people in Canada and put them through the internship program where our people were being, as you say, mentored in these job opportunities within business organizations." he says.
"It's quite interesting because many of these interns I've run into over my past 6 years and they say "Hey, I was originally in the internship program", so it's great to see our leaders continuing to be involved in the work that they do."
"The original relationship was based on respect and reciprocity"
In March, at the 2018 Indspire Awards, in the category for Business and Commerce, Nicole Bourque-Bouchier, of the Mikisew Cree First Nation, was honoured and recognized.
She is the co-owner and Chief Executive Officer of The Bouchier Group.
The company provides integrated site services in the Athabasca oil sands region of Alberta.
Over 14 years the Bouchier Group has grown from 35 employees and 20 pieces of equipment to more than 1000 employees and more than four hundred pieces of equipment
Nicole Bourque-Bourchier has also been recognized as one of Canada's "Top 100 Most Powerful Women".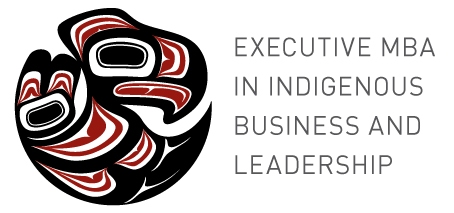 Gladu says, "there are 43 thousand indigenous businesses right across Canada in every sector and every shape and size, quite frankly, from the mom and dads that are sitting at the dining room table trying to figure out how to grow their business, to the multi-million dollar corporations that are doing incredible business."
Instead of managing poverty, he says, they are focused on managing wealth. "The way you generate wealth is by leveraging your assets which are your people, your land and your innovation,and making sure that that is integrated throughout the whole ecosystem, the business ecosystem."
Along with organIzing, and creating internship and mentorship programs, the CCAB brings financial partners together. "The original relationship was based on respect and reciprocity." he says.
"Canada's first economic engine was run by my anscestors, it was the fur trade. We were Canada's first entrepreneurs. And when the newcomers came over, we opened up their markets, global markets through our trade, through our medicines, our plants, as well as the fur."  So that traditional value has always been there."
"A lot of our intellectual property has basically been taken from us, from traditional medicines that go into major pharmaceuticals to spruce gum, to canoes, all these things that are indigenous inventions and we haven't got a dime…  but yet, IP, as you know, and many of your listeners know, it is the next economy."
"So we need to work hard to make sure that any of that innovation that comes forward, that we need to capture the value of that and we need the support of partnerships and the government to make sure that we move forward in a more responsible and reflective manner that really does support our intellectual property."
"Supply Change"
The CCAB has a major campaign underway currently called "Supply Change".
"What we're doing is targeting the supply chains within companies, and the companies themselves, to open up their markets to procuring aboriginal goods and services"
He says, "the supply chains are really the opportunity to build relationships through the business lense."
The success of The Bouchier Group is one example.