Maurice Lamothe and Nicole Leblanc were driving in northern Ontario when they came upon a white moose and her calf. Neither had ever seen one before, although Lamothe is a hunter and is often out in the wilderness.
The sighting occurred just 15 minutes from the town of Foleyet. The area is considered a hotbed for albino moose sightings.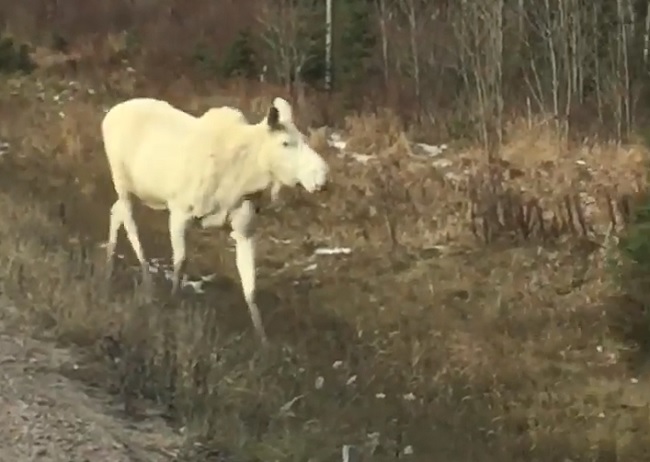 Rare and rarely seen
The animals exist right across Canada but are rare and rarely seen. They occur more often in an isolated population of moose where the recessive gene for white colouring is more likely to be passed on.
Leblanc took the video of the moose and posted it on Facebook. There have so far been 1.5 million views.