Unemployment looms in Norway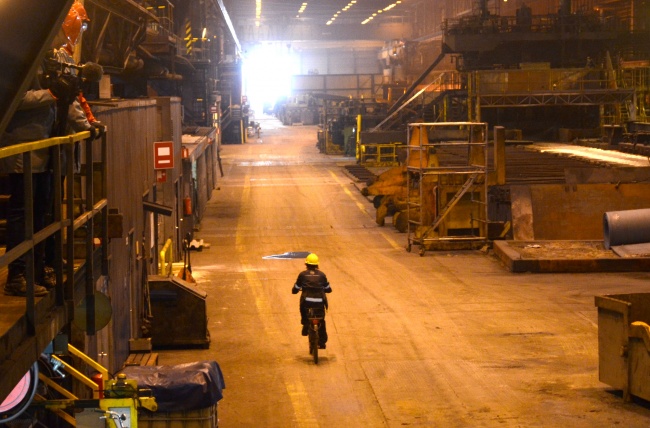 After a decade with plenty of jobs, unemployment in Norway takes an upturn.
Jobless figures remain low, but the trend is clear. Vacencies in Norway are less than in a number of years.
By end of August, a total of 84 702 people, or 3,1 percent of the national work stock, were without jobs. That is an increase of almost 6000 people compared with the same month 2014.
Triggered by the low oil price and the subsequent downturn in the petroleum industry, the unemployment increase is biggest on the country's west coast. The county of Rogaland the first six months of 2015 had a year-on-year 65 percent increase in jobless figures, areport from the Norwegian Labour and Welfare Administration (NAV) shows.
Unpredictable situation in North
The northern parts Norway appears to be doing better than the rest of the country.
Figures from NAV shows that unemployment in the northernmost county of Finnmark by end August amounted to 3,7 percent, down from 3,8 percent in the same period 2014. In Nordland, the figure dropped from 3,0 percent to 2,8 percent in the same period, while the County of Troms had a zero-change (2,4%).
However, also in the north, the employment situation is increasingly unpredictable. Several companies, among them the Sydvaranger mine outside Kirkenes, are strugling to make ends meet.
Figures from Patchwork Barents, the regional data portal, show that unemployment over the years 1990-2014 peaked in 2004 when Finnmark had six percent of its work force without jobs.
Related stories from around the North:
Canada: Arctic mining – unexpected social negatives for Inuit women, Radio Canada International
Norway:  Svalbard coal mine cuts 100 jobs to reduce costs, Barents Observer
Russia: Norilsk, Russia -The inescapability of the company town on Russia's tundra, Blog by Mia Bennett
Sweden:  Sweden: LKAB cuts staff, reduces investments, Barents Observer
United States:  $1 minimum wage increase to $8.75 takes effect Tuesday in Alaska, Alaska Dispatch News