Cost of drinking water expected to soar in Sweden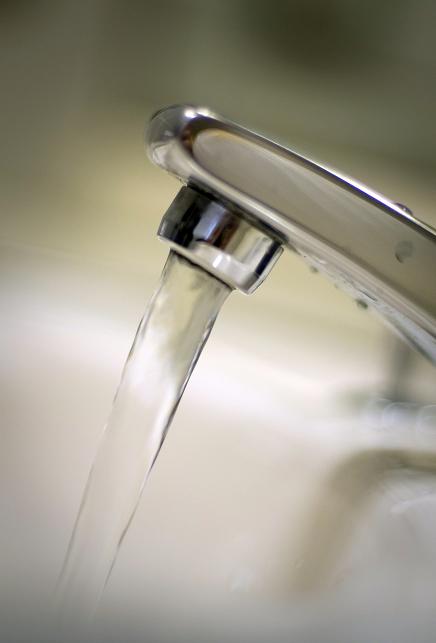 The maintenance of Sweden's water and wastewater pipes is sorely neglected, according to the Swedish Water and Wastewater Association, which is predicting the cost of drinking water will go up in Sweden.
Last week a main water pipe bust in central Gävle, and 75,000 people were without water, while several streets were flooded. Sweden has also seen several cases where bacteria have or may have contaminated the local drinking water because of problems with the water pipes.
One problem is that the pipes are simply getting too old and worn before they are replaced. According to Anna Linusson, CEO of the Swedish Water and Wastewater Association, the speed with which the pipes ought to double to really stay ahead of trouble.
"If we continue at the speed we are currently doing it, it will take 250 years to change all the pipes. But the pipes will not keep for that long, we believe they will last for between 100 and 150 years," Anna Linusson told Swedish Radio.
More expensive drinking water in future?
Replacing pipes mean big investments for the local councils, and according to Anna Linusson there is a lack of long-term planning for these costs. She believes fresh drinking water will become much more expensive in the future.
"In the next 20 years we will need to pay between 50 and 100 percent more for the fresh drinking water and clean lakes and seas in Sweden," Linusson predicted.
An annual water bill for a house in Sweden can cost on average between SEK 7,000 to 10,000 depending on where it's located.
Related stories from around the North:
Canada: Addressing northern food insecurity, Blog by Heather Exner-Pirot
Finland:  Huge differences in Finland's tapwater prices: study, Yle News
Greenland:  Greenland – barrels of oil and bottles of water, Blog by Mia Bennett
Sweden: Gotland & Öland could face severe water shortage, Radio Sweden
United States: Arctic-wide project aims to improve home water service, Alaska Dispatch News