Northern lights to be seen across Finland – if clouds clear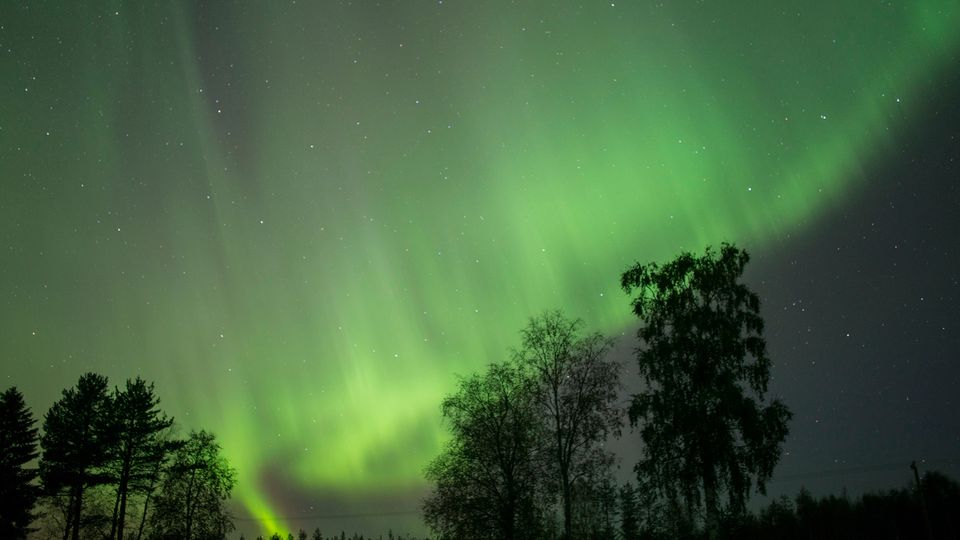 Meteorologists say that an intense display of aurora borealis may be visible in skies throughout Finland this weekend, depending on cloud cover.
A powerful solar storm caused severe geomagnetic disturbances on Thursday night, says the Finnish Meteorological Institute (FMI), but Northern Lights were mostly invisible due to cloudy skies.
A solar storm, where the sun disperses large quantities of particles, radiation and gas, cannot harm humans on the ground, but it can disturb the atmosphere in the layer where global positioning system (GPS) and communications signals travel.
According to the FMI, the geomagnetic disturbances took place between 2 am and 4 am and lasted up to two minutes.
The most visible effect of solar activity, the Northern Lights, were observed in Rovaniemi and Suomussalmi late Thursday and early Friday, but most of the country was covered by clouds, says the FMI.
The chance of spotting aurora borealis in all of Finland remains significant over the weekend. However, the weather forecast shows skies will likely be overcast in the whole country, hampering any sightings.
Related stories from around the North:
Canada: July registers fifth lowest Arctic sea ice extent in satellite record, Radio Canada International
Finland: Hole in the clouds : Rare skypunch forms over Finland, Yle News
Greenland: Greenland earthquake and tsunami – hazards of melting ice?, blog by Irene Quaile, Deutsche Welle
Norway: As Arctic weather dramatically changes, world meteorologists take on more joint forecasting, The Independent Barents Observer
Russia: Putin says climate change might not be human made, The Independent Barents Observer
Sweden: Worst berry season in years expected in northern Sweden, Radio Sweden
United States: 3 Interior Alaska towns just had their warmest month on record, Alaska Public Radio Networ