On the frontlines of health care : A Nunavik, Canada nurse remembers relocation, racism and the rewards of healing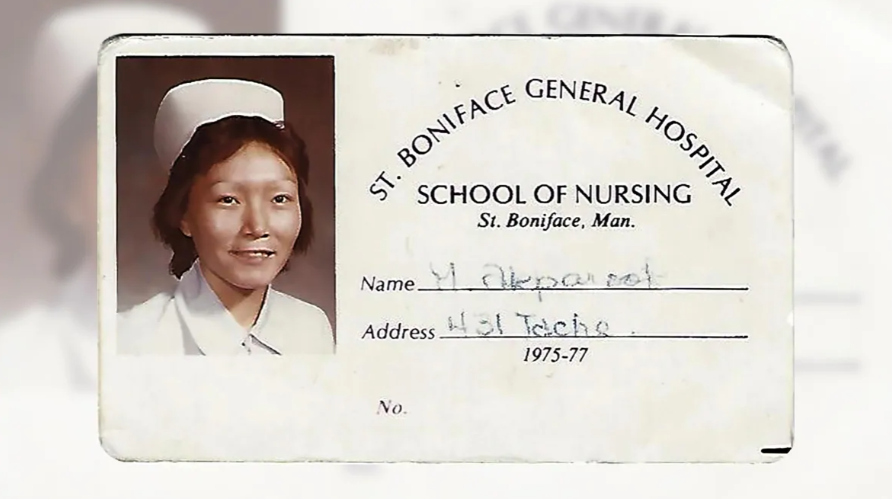 The first time Minnie Akparook saw and heard a plane, she started running.
"My sealskin boots fell off. I was running away barefoot, but I didn't know where to run because the noise was everywhere," she recounted to Piya Chattopadhyay, host of The Sunday Magazine.
Years later, those very planes would become a regular part of her life when she supported medical evacuations as one of the first Inuk nurses to practise in the Nunavik region of Quebec in the 1990s.
But Akparook's path to nursing was a complicated one — both personally and professionally. Those years were marked by government relocation of her family, residential school, racism and alienation in her career, and work on the front lines of the North's most urgent health-care challenges, including diabetes and addiction.
The Sunday Magazine
To listen to the full interview with Minnie Akparook on CBC Radio's The Sunday Magazine, click here.
Childhood in Great Whale River
Born in an igloo in 1952, Akparook was raised in the area then known as Great Whale River in Nunavik. Her family was moved to the area during the government relocation of Inuit communities in the 1950s.
Akparook remembers hearing her parents arguing about money, and later realized they were talking about the family allowance offered as an incentive to move.
After their arrival, her father made them a house using cardboard from the dump at the Royal Canadian Air Force base in Great Whale River. The family lived in that cardboard house for five years.
When the first federal day school opened in Great Whale River in 1958, Akparook started attending at the age of six.
Three years later, she met Jo Lutley, a nurse who moved to the area from England. Lutley hired her during the summers to interpret.
"She made sure that I was observing when she was doing any procedure," Akparook recalled. "She told me histories of the patients. She showed [me] that nursing was caring."
Relationships transformed by trauma
Lutley also helped Akparook's mother through the deaths of six of her children, which further motivated her to pursue nursing.
"I had three sisters, all older than me, and three brothers all younger. They all died. And I saw the nurse really helping her," she said in a Radio Canada International interview.
"The way my mother described the symptoms of how [five of them] died, it sounded like meningitis. One of the boys died from drowning," she added.
The deaths left Akparook's mother traumatized — and transformed their relationship.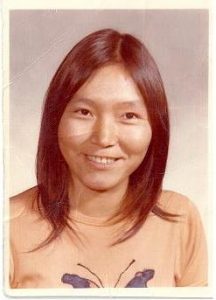 "I was the only one left alive to deal with her trauma … to live with her craziness from the deaths," which would sometimes involve being physically abused by her mother, she said.
Akparook says their difficult relationship informed her desire to leave home and attend residential school in Churchill, Man.
When she left Great Whale River in 1965, she was 13 and in the fifth grade. At Hearne Hall, a junior high school at the Fort Churchill military base, she says she was placed in Grade 7 and had to play catch up right from the start.
She struggled with loneliness and homesickness.
"The first year I missed home so much, I cried and cried."
The second year she left for school, she remembers telling her mother she was going to visit a friend, when she was in fact going to the airport.
"That was so hard. I felt that I cheated her or something. But I thought that it was the only way I could get away," she said.
"It was a love-hate relationship with my mother … It took me 20 years to disentangle myself. We're separate people. But before that, we were one thing because she never would let me out of her sight."
Eye on the Arctic Feature Interview with Minnie Akparook
Minnie Akparook, an Inuk nurse from Nunavik, the Inuit region of Arctic Quebec, shares insights into the obstacles she overcame to start her career and the health challenges facing Canada's Inuit population today. This feature interview was part of Eye on the Arctic's 2011 Arctic Health Series and was originally launched during National Nursing Week:
Rejection after rejection
After residential school, Akparook moved to Winnipeg and started a two-year program at St. Boniface Nursing School in 1971.
"Here I was in a great big city, Winnipeg. And all the rabbit holes, you could go in — I went in them," she recounted to Chattopadhyay. "Those alcohol rabbit holes, being with people that I really shouldn't have been with…"
In a five-part online memoir published in 2017, Akparook wrote about finishing her first year of the nursing program, but not graduating.
After an insulting interaction with a psychology professor, she "had to quit that course with six months to go to the finish because I had no support, because I was drinking, because I was the only Native person there and stuck out so much like a sore thumb," she wrote.
Knowing it wasn't the end of nursing for her, she said she saved all her paperwork for when she was ready to go back.
"But when I went to re-apply, I was rudely informed that a committee had decided not to let me re-enter. It was so painful," Akparook wrote in her memoir. "They had done this without notifying me that they were having this meeting and without notifying me of the result."
It took her 16 years to recover from that rejection and return to nursing school.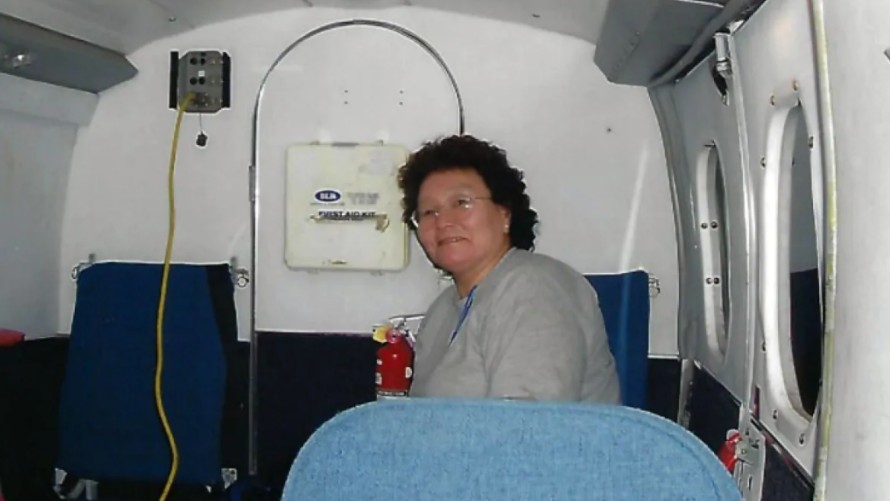 Akparook left Winnipeg for Yellowknife, N.W.T., but there were no nursing schools there back in the 80s. In 1988, when she moved to Timmins, Ont., she immediately applied to the registered nurse (RN) program at Northern College in South Porcupine, near Timmins. But she kept getting rejected.
Finally, in 1992, she got accepted into the registered nurse's assistant program and then transferred to the RN program.
She attributes her perseverance to two people.
"My dad, rightly or wrongly, would tell me I was better than anybody … And I would go back to that. And whether Miss Lutley knew it or not, she was still supporting me in my head," Akparook said.
Viewed as competitor
Once she graduated, Akparook thought the racism she experienced would dissipate.
"It didn't. It was still the same, maybe even more intense. They saw me as a competitor for their position," she said.
But that didn't deter her.
"When someone who has been quite sick starts getting healthy again … if I had something to do with them getting better … That's the moment I live for," she explained.
When she began working in Puvirnituq, a northern village in Nunavik, her colleagues weren't the only ones who had to get used to an Inuk nurse.
"The first time, I went out to give my medications, the person was a man in a wheelchair," she recalled. "He asked me, 'Why are you giving me medication? The nurses give me medication.' I said, 'I'm a nurse.' He was dumbfounded. Then he did a wheelie and said, 'We're in charge.'"
She ended up working as a nurse for 20 years — 13 in general nursing and on-call for medical evacuations and seven years focusing on diabetes.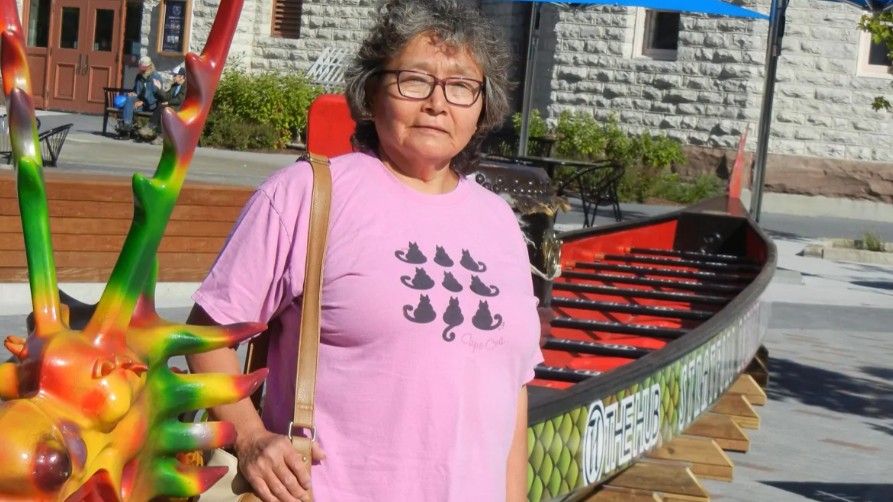 Challenges in northern communities today
According to Akparook, communication and language barriers pose the biggest health-care challenges for northern communities.
Part of the problem is "the clashing of the two cultures," she said. "The Inuit were angry, and that anger had built over centuries. And then on the nurse side, it was prejudgment."
She said she had observed many nurses who had heard stories about Inuit communities, but they hadn't bothered to verify the accuracy of those stories.
Akparook retired in 2017 and currently lives in Stratford, Ont.
Looking back at her career, she is most proud of her efforts to improve communication between health-care workers and Inuit patients — in both directions.
"That's what I'm proud of — that I might have helped in the understanding we're seeing, with understanding eyes," she said.
-Written by Tahiat Mahboob; Interview produced by Pauline Holdsworth
Related stories from around the North:
Canada: New Inuit health module being developed at Montreal's McGill University, Eye on the Arctic
Finland: Psychologists in Finland sign climate petition, citing concerns for youth mental health, Yle News
Greenland: Greenland, Denmark ministers receive 16 recommendations for improving child welfare in Arctic, Eye on the Arctic
Sweden: 2018 drought took toll on Swedish farmers' mental and fiscal health, research says, Radio Sweden
United States: COVID-19 pandemic raises hard questions about health disparities, says Int'l Inuit org, Eye on the Arctic