Creating youth links key to driving Canadian-Norwegian cooperation, conference hears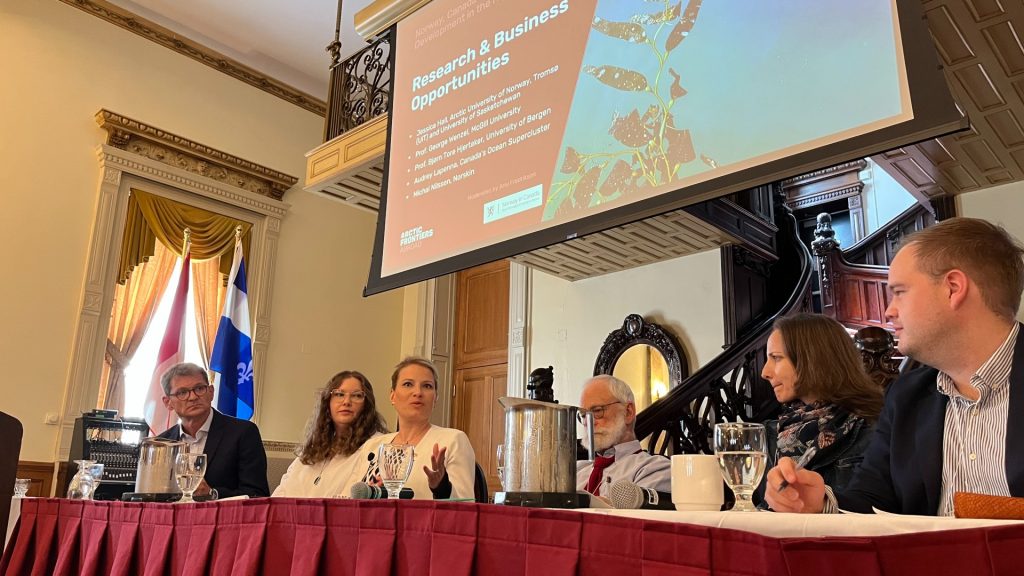 Youth initiatives and student exchanges will be important for creating closer links between Norway and Canada and driving innovation in the North, a Montreal Arctic conference heard on Friday. 
"I believe it's students exchange programs, practical training and also more specified exchange programs [that will make the difference]," Bjorn Tore Hjertaker, a professor in the department of physics and technology at the University of Bergen told the Arctic Frontiers Abroad conference in Montreal on Friday. 
"There's a lot to gain, the countries are so similar both in their social situations and understanding."
The Montreal event at McGill University, marked the second and final session of the Arctic Frontiers Abroad: Canada series that began May 11 in Ottawa.
Taking on Arctic innovation with full Indigenous partnerships
The Thursday event in Ottawa focused on policy and ocean development and coincided with Norway assuming the Arctic Council's two-year rotating chairmanship from Russia.
The Friday event in Montreal primarily focused on science, research, and business development and emphasized the importance of full research partnerships with Indigenous communities, where their concerns guiding research projects. 
"A lot of ideas look good on paper, but the question is what will it do socially over 10 years?" George Wenzel, a long time Arctic researcher with McGill University said. "Inuit knowledge is experiential knowledge and projects have to be developed slowly."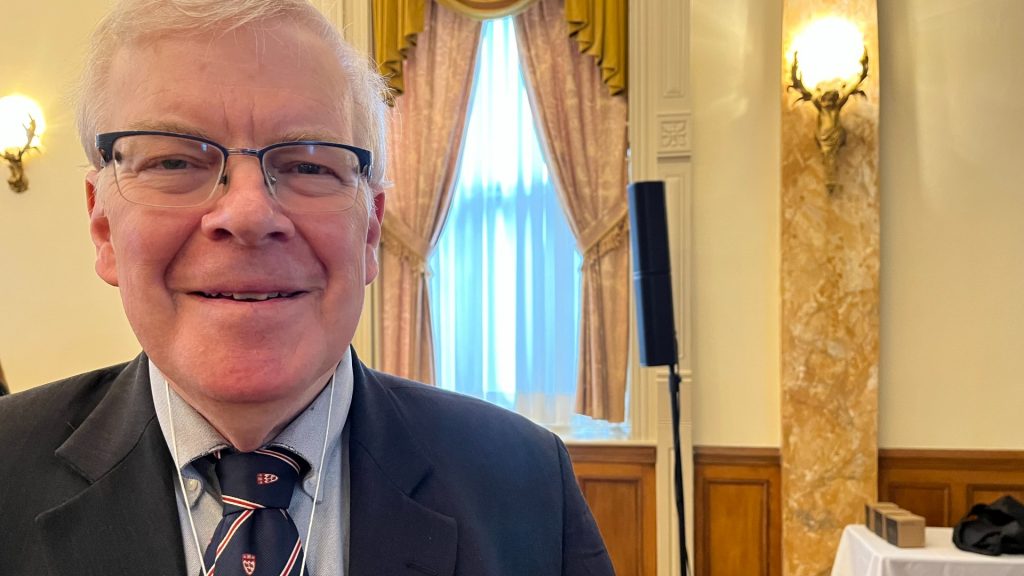 Jessica Hall, a masters candidate at Norway's University of Tromso and the University of Saskatchewan says she's constantly learning from the communities she works with.
"I had a topic in mind to work with the Sami Council and they came back to me and said, 'this is completely irrelevant to us'; here are ten super scientific things we need," Hall said.
 "So I'm now working with them on EU forestry policy and carbon storage. And I'm learning every step of the way."
Opportunities for closer Canadian-Norwegian cooperation on climate
John Gyakum, a McGill professor in atmospheric and oceanic sciences, gave closing remarks at the conference, and said as two Arctic countries, closer cooperation on climate will be increasingly important for Canada and Norway in the years ahead. 
"We have a lot of common ground to cover in terms of collaboration; scientifically and politically but also with respect to business and really addressing our sustainability," Gyakum said.
Write to Eilís Quinn at eilis.quinn(at)cbc.ca
Related stories from around the North: 
Canada: Northern Indigenous Guardians initiatives among those to share in Ottawa funding, Eye on the Arctic
Finland: Connection to nature, concern for environment amongst results of Sami youth survey, Eye on the Arctic
Iceland: Arctic Science Ministerial report stresses importance of int'l cooperation & community observations on climate, Eye on the Arctic
United States: Int'l Inuit org approves report on ethical engagement with Indigenous knowledge, Eye on the Arctic