A Canadian researcher was working on a project in Borneo involving the rare snow leopard, when  he stumbled across a previously unknown behaviour in orangutans.
Brent Loken is a doctoral candidate at Simon Fraser University in British Columbia in the School of Resource and Environmental Management
Listen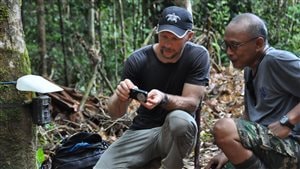 Loken says when the cameras he set up to spot the leopards began showing several images of orangutans regularly walking on roads and trails on the ground, he was surprised to discover there was virtually no research on this behaviour.
His own research into this previously unknown behaviour has been published in the scientific conservation journal Oryx.
He says that science typically thought of these gentle slow-moving apes as spending almost all their time in the trees, only rarely coming to the forest floor.
Loken says he seems to have accidently stumbled on the fact they sometimes choose to travel on the ground because he isn't a primatologist and so wasn't affected by a preconceived bias that they didn't often come down from the trees.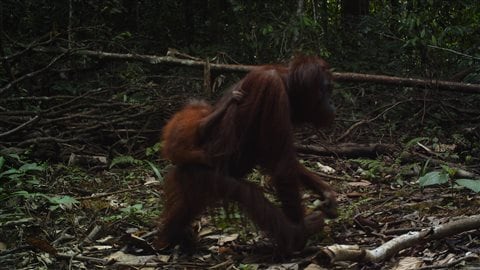 At first he says he thought they were adapting to logging (both commercial, and illegal) which was creating gaps in their forest cover and so were using the logging roads to travel from point to point.
However, later additional research found that orangutans in non-logged areas were also using trails on the ground for travel.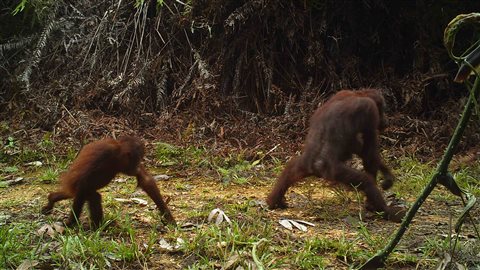 He strives to point out though that trees and a dense forest are absolutely essential for the species survival, but that Borneo's forests are being cut down at an incredible rate, surpassing even that of Brazil's deforestation.
Loken says his ongoing research into orangutans will now try to determine population numbers of the animals, as right now there is little information on how many of the endangered animals are in the forest.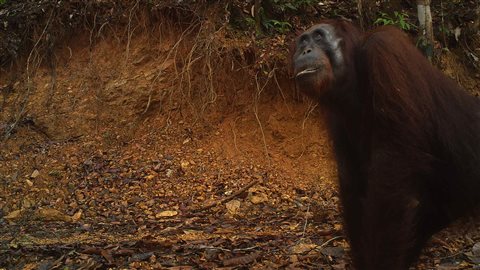 He will also continue is work with the NGO he founded,Ethical Expeditions, and working in East Kalimantan, Indonesian Borneo with the indigenous Wehea Dayak community to help build a sustainable social-ecological system.