Many Canadian students graduate unprepared for the financial issues they must face because they are not taught the basics at home or at school, says Kyle Prevost, a teacher and author. Prevost is one of a small group of teachers in the western provinces of Manitoba and Saskatchewan who are trying to convince their education authorities to make the study of financial literacy mandatory at school.
ListenMost parents don't teach financial skills
Students often graduate not knowing how to budget or handle debt, what investments and different types of insurance are, how their career choices will affect their financial health or how pension plans work. Most parents don't teach their children these subjects and when they do, Prevost says many are not qualified to do so.
"Sadly, if you look at the statistics on how Canadians are doing in terms of financial literacy and our debt statistics and our spending habits and all these other things, I don't know if we're very good teachers on average for our children," he says.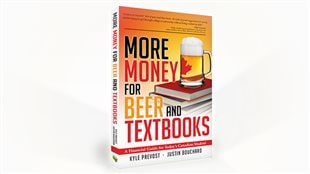 'Household debt…not sustainable.'
"The statistics don't lie. The number of people and the increasing amount of household debt in Canada—it's not sustainable and I don't think it's a good example for our children. And I don't know that those people would have made the same choices—and I'm talking about Canadians now—if they had had a personal finance course at a younger age."
The province of Ontario requires its teachers to add financial literacy lessons into other subjects such as math or history, but Prevost doesn't like the approach saying "that's code for stuff that's tacked onto the end of my course that I'll never get to."
Teachers need resources
He also worries that teachers themselves may not be qualified to teach financial literacy. Prevost and his colleagues want teachers to be given the resources to do the job and for there to be a standardized curriculum.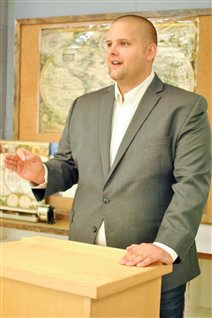 'Unsound financial decisions…can cripple'
Students already face the consequences of their financial decisions, says Prevost. He notes that students graduating with debt owe an average $26,000-28,000, they are buying into what many consider to be a hyper-inflated housing market, and they are making "unsound financial decisions that can cripple them going forward." That's proof enough he adds, that students need help.