It's a unique, and extremely valuable training tool for those seeking to pilot ships working around the deep sea oil drilling platforms.
Memorial University of Newfound and Labrador has just completed installation of an extremely high-tech new teaching tool called the "offshore operations simulator".
Captain Eben March is an Instructor at the Centre for Marine Simulation , Fisheries and Marine Institute of Memorial University in St. John's Newfoundland and Labrador.
Listen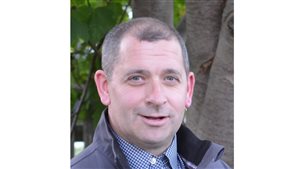 The new simulator is very similar in concept to the ones used to train commercial and air force pilots. The only real difference is instead of sitting in a pilot seat, the offshore operator is standing on what closely resembles the bridge of a modern offshore supply vessel and tug.
Both trainees, jet or ship, have a number of controls to deal with, computer screens and gauges to monitor and large screens presenting virtually exact views of what would be seen out the windows.
Capt. March points out that while there are other "anchor handling vessel" simulators, this is the only offshore supply vessel simulator that has the motion simulation as do the pilot simulators.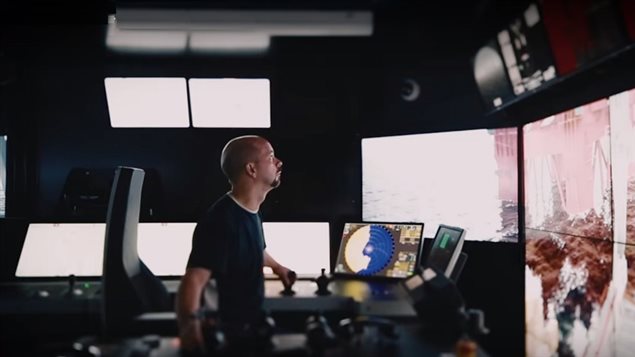 In fact he says, combined with the surround sound audio system which provides all the sounds one would hear from the various engine noises to winching, cables on the deck, deckhand shouts, etc. the added ship and wave motions of the entire simulator complete the extremely realistic feeling of piloting one of these ships which can be around 90 metres long and about 18 metres wide on average and with about 20,000 hp.
And of course there is also communication with other ships and the rig to be conducted simultaneously.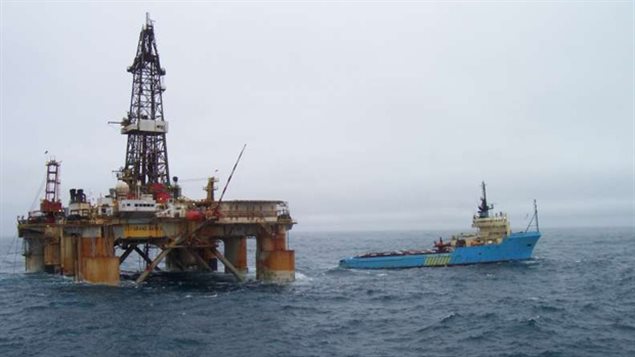 Given the often rough sea and weather conditions in the Atlantic, it can be quite a handful to skilfully, and safely conduct whatever task is at hand, whether off or onloading equipment, towing, or setting the heavy rig anchors.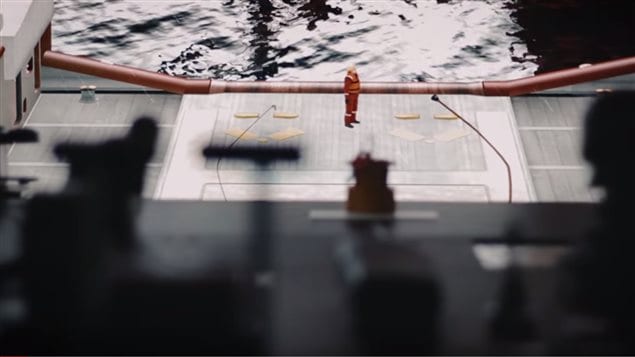 Courses are for four people at a time, and each session last five days.  The first course will be offered in two week's time following the grand opening next week,
They are not only for new or soon to be captains, but also would provide additionally training for experienced captains of thes offshore anchor/tug/supply vessels.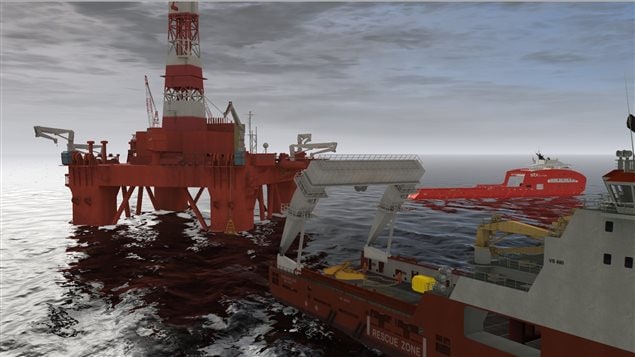 Capt March thinks that following the grand opening, there should be quite a bit of interest within Canada, but also internationally given the sophistication of this simulator in Newfoundland.