What people often forget is the fact that the Earth's two polar regions are completely different. The Arctic is an ocean surrounded and interspersed by land, while the Antarctic is a continent surrounded by ocean.  Thus the ice behaves differently.
Nevertheless, one factor is constant, the sea-ice is an important environmental factor.
Global warming skeptics have often pointed to the fact that while Arctic ice was declining, Antarctic sea-ice extent was growing slightly from 2012-2014,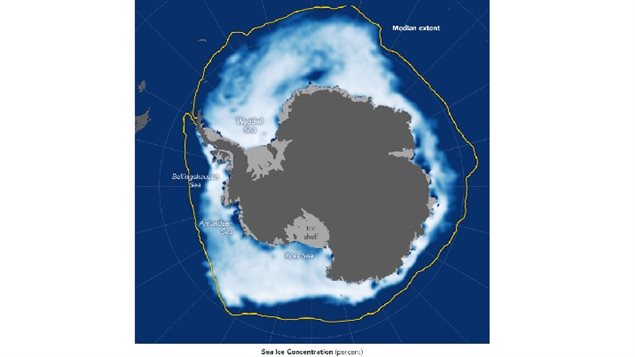 However  the global average temperature set a new record high in 2016 and the latest data shows that Antarctic ice is at a record low beating the previous minimum extent set in 1997.
Sea ice usually retreats at this time as it is summer in the southern hemisphere, with the minimum reached usually around the end of February.
But at this mid point in the month it appears it may have already set a minimum record.
Mark Serreze, director of the US National Snow and Ice Data Centre says they will wait a few more days to confirm just in case there's an unexpected cold event
In the meantime he says, "We've always thought of the Antarctic as the sleeping elephant starting to stir". Quoted in the Guardian News he adds, "Well, maybe it's starting to stir now."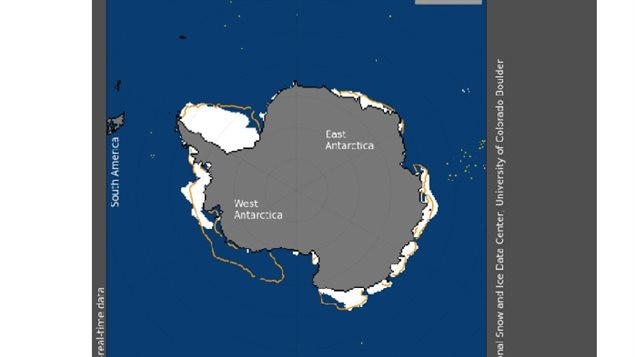 Combined with losses in the Arctic, the extent of sea ice loss at both poles is about 2 million sq/km. less than the mid-February average set between 1981-2010.
Additional information- sources