Theresa May the British Prime Minister, will be in Ottawa on Monday September 18th to talk with Prime Minister Trudeau about the trade challenges facing Bombardier.
May is joining forces with Canada to confront a major trade dispute brought about by U.S. aerospace company Boeing.
Canada's Foreign Affairs Minister Chrystia Freeland said yesterday, that the two countries are working in unison to protect jobs in both countries.
"We have indeed been working closely with our British allies on this issue"
Bombardier has 4500 employees in Belfast, Northern Ireland, part of the UK,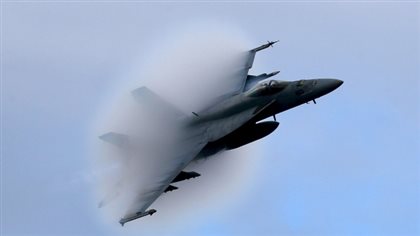 "We have indeed been working closely with our British allies on this issue. They have a strong interest in Bombardier and I think it absolutely makes sense for us to work in close partnership, and that's exactly what we've been doing." Freeland told reporters yesterday from the Liberal cabinet retreat in St. John's, Newfoundland.
According to Canada's ambassador to Washington, David MacNaughton, May volunteered to help resolve the trade complaint now being investigated by the U.S. Commerce Department.
In April, Boeing asked the Commerce Department to investigate, alleging Bombardier is dumping planes into the U.S. market, with the supposed assistance of Canadian government subsidies to the company.
This is what allowed Bombardier to sell 75 of its new C-series passenger jets to Delta Airlines, at a cut-rate price, Boeing contends.
Meanwhile, Canada is threatening to retaliate by cancelling a lucrative order with Boeing for 18 Super Hornet fighter jets.
Prime Minister Justin Trudeau raised the issue with Eric Greitens, the governor of Missouri, in a call last week. Missouri is the state where manufacturing the jets provides a lot of jobs.
With files from CBC