The Canadian government has announced measures to help keep children out of immigration detention and keep families together "as much as humanly possible." Refugee claimants may be held in detention in cases where they are unidentified, considered to be a flight risk or a danger to the public.
Children may be detained with their parents or guardians
There are not enough facilities for immigration detention and sometimes people are transferred to provincial jails. This and the fact that young people may also be detained with or without parents or guardians has elicited severe criticism from human rights and advocacy groups. A Canadian judge has called the immigration detention system "arbitrary and Kafkaesque."
This week, the minister of public safety and emergency preparedness announced a ministerial direction to the Canada Border Services Agency (CBSA) on the treatment of minors in the immigration system. (A ministerial direction is the way a cabinet minister exercises authority over a government service and gives policy guidance.)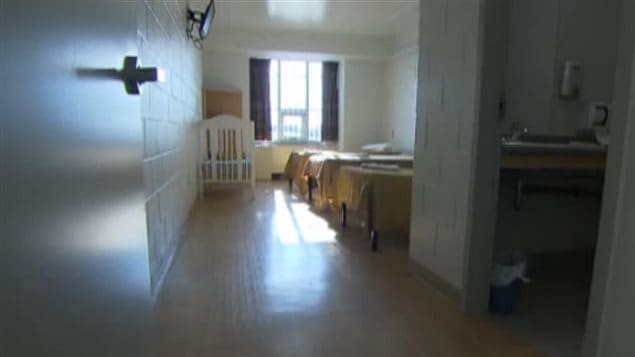 Primary consideration to 'the Best Interests of the Child'
A government news release notes the ministerial direction "makes it clear that the Best Interests of the Child must be given primary consideration. This will be achieved by actively and continuously seeking alternatives to detention when unconditional release is inappropriate."
Alternatives could include in-person reporting, cash or performance bonds, community supervision and voice reporting. The direction also prohibits the segregation of minors.
Other improvements already in the works, says government
The initiative is said to be part of a new National Immigration Detention Framework announced in August 2016 which includes improvements to immigration detention facilities, better mental and medical health services at CBSA holding centres and expanding partnerships and alternatives to detention.
Negotiations will soon begin with the non-profits Salvation Army, the John Howard Society of Canada and the Toronto Bail Program so that they may provide supervision and case management services to people released into the community starting in early 2018.
Red Cross to monitor detention conditions
As well, the CBSA has entered into a contract with the Canadian Red Cross for it to monitor detention conditions in CBSA facilities and provincial detention centres. Statistics are being collected to increase transparency about detention numbers across the country.
The government notes that in 2016-2017 a total of 162 minors were detained or housed with parents or guardians in an immigration holding centre. That is said to be a 19 per cent decrease over the previous year, and a 30 per cent decrease since 2014-2015.