There's no doubt prostate cancer is deadly. It is the most common cancer diagnosed in men (21300 estimated in 2017), and the third leading cause of cancer death in men (4100 estimated 2017).
New research has led to a detection method that can have very important significance in prostate cancer detection and treatment.
Axel Thomson Ph.D. if a professor of molecular urology at McGill University and a scientist at the Research Institute of the McGill University Health Centre (RI-MUHC) and supervised the research
Listen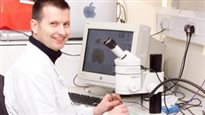 The new research was published the journal Scientific Reports under the title, Identification of genes expressed in a mesenchymal subset regulating prostate organogenesis using tissue and single cell transcriptomics  (open access HERE)
Although it may sound technically confusing to most, what the team discovered was a new and more reliable biomarker for detection of prostate cancer.
In their research, the team used a relatively new and high power resolution  called single cell RNA sequencing, they were able to examine a type of cell known as a fibroblast which helps in the formation of the prostate. Fibroblasts are also present in cancers affecting tumour growth and spread although not cancers themselves.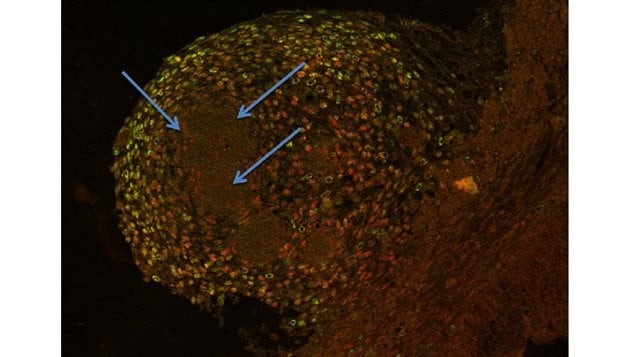 ABOVE: The image shows a rat prostate organ in which scientists have marked (stained) cells known as fibroblasts which are very important in controlling both organ development as well as cancer growth. Some cells are only green because they make only one marker and the others are only red because they make another marker. The cells that look yellow make both markers. The blue arrows point to some cells that don't make these markers at all – these cells are not fibroblasts – they are epithelial cells. The epithelial cells will grow in response to signals and proteins made by the fibroblasts. That's why scientists are very interested in knowing what it is that fibroblasts do – to control the growth and behaviour of other cell types.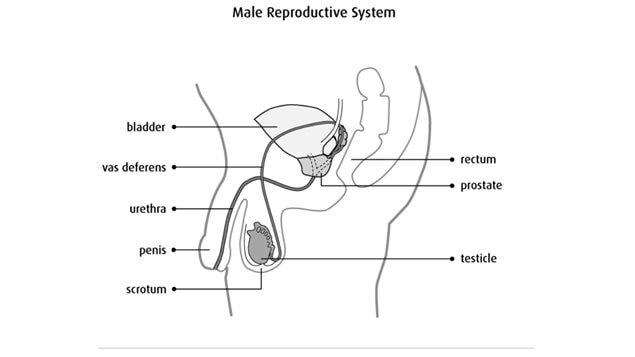 The research further identified genes turned on specifically in 'mesenchymal' cells that control the formation of the prostate, and they found that there were specific markers of different mesenchymal cells.  The importance is to know that there are non-cancer cells that affect how the tumour behaves along the spectrum of slow growth, to rapid growth and spreading. The differing biomarkers can inform researchers,about the state of the tumour's activity, i.e slow vs rapid growth.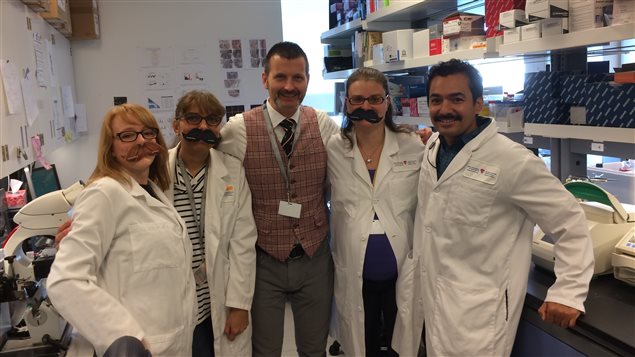 The real importance of the research is not that these newly determined biomarkers can detect cancers, but that they can detect which prostate cancers and are of real significance in clinical care to determine which prostate cancers are mild and should merely be monitored, and which are serious and need immediate treatment.
This is extremely important in avoiding unnecessary and invasive procedures and acting quickly in more serious cases
The research was funded by Prostate Cancer Canada and Movember, as well as the Canadian Cancer society
Additional information-