After concerns in the past that Montreal would lose its Formula One race, the circus is back in town again this year for the 34th time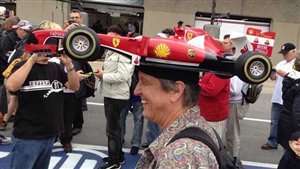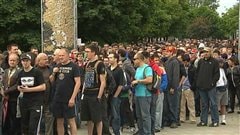 Some 300 million people in about 150 countries around the world are expected to tune in on TV while thousands more fans from across Canada, the US and indeed around the world have flocked into town.
The parties began in earnest Thursday in downtown Montreal where Crescent Street, in the well-known bar and restaurant district was closed to cars once again to allow the crowds to join in the entertainment where some took part in exercises to see how fast they could change a tire on a race car and many many others merely "made the scene".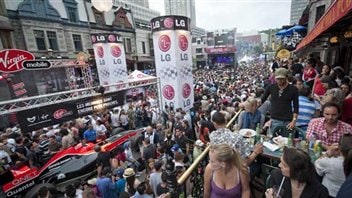 It's expected the Formula 1 event will bring in about $90 million dollars to the local economy, although that figure is an estimate and not easily verified.
However, student protesters have already caused some disturbances, attempting to disrupt the happenings downtown, but were kept at a distance but large numbers of riot police.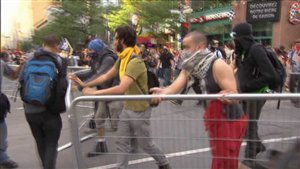 Although kept under control, organizers and businesses have said sales have been down this year and directly blame the student's threats of violence
F1 head Bernie Ecclestone told reporters that from what he's heard about the student concerns, they're far better off here than they would be in England.
Former F1 driver, Jacques Villeneuve, son of Gilles Villeneuve for whom the race track is named, said he thinks the protesters should go back to school, because. "they have a lot to learn", adding there are many among them who grew with parents who never said "no".  He says since those comments he's received several threatening emails.
Tires and tire strategy are expected to play a big role as the weather for the race on Sunday is variable, with the possibility of some rain.  Paul Di Resta of the Force India team posted the fasted lap on a wet track Friday in the first practice session at the Canadian Grand Prix.