That's an infamous line from the 1967 movie, "Cool Hand Luke".  Written before the advent of modern smart phones, Twitter, Facebook and other social media sites, many employers now feel that this is becoming a serious issue among young generations and potential employees.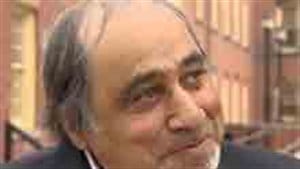 Both employers and educators are beginning to wonder if young people, so familiar with electronic communication, are now losing the ability to actually communicate effectively in person in face to face social situations with others?
Benet Davetian is an associate professor of Sociology at the University of Prince Edward Island. He is also the author of Civility-a cultural history, and is the Director of the Civility Institute.
Listen
 He is among those who feel that the new generations are becoming more disconnected from each other instead of more connected.
He says when communicating through social media and texting, a person is interacting with themselves and a machine and not directly with another person.
He also notes that the vast majority of "information" available and consumed is of little consequence and requires little analysis or independent thought.
" We're finding more and more that what we thought would produce a brilliant generation, hasn't. We thought information and technology would make us super-beings, and the exact opposite is happening because we're not in touch with each other" Professor Benet Davetian
Educators and others cannot clearly identify a single source of the problem, but some feel it begins at a young age when children become connected to their electronic device and not to communicating face to face with family.  Professor Davetian points to several surveys which show children actually only speak to their parents for a total of a few minutes a day.
He also says many school systems have eliminated programmes that do not make school "fun" and/or which don't appear to have an immediate practical purpose.  Many courses on the English language have disappeared from school curriculums along with public speaking, and even cursive writing, now classified as outmoded and unnecessary by some, is on the way out in schools.
Professor Davetian notes that an inability to communicate thoughts, opinions, and concepts clearly is extremely important in a career. 
He points out that during interviews with prospective employers, the person who can express answers clearly and quickly will get the position over someone who may have better grades but who can't string several words together to form complete sentences.
He feels that more emphasis should be put back on simply communicating face to face in both formal and informal situations starting at an early age at home and continuing right through university level education.