Listen
Many Canadians will go boating this long, holiday weekend and experts are urging people to take steps to keep themselves safe.  Canada has many lakes and rivers and an estimated 10.5 million Canadians ride boats on them.
An average 125 people die each year in Canada in boating accidents. More than 79 per cent of those deaths could be avoided if people wore life jackets. 39 per cent of fatalities involve alcohol. The Canadian government actively promotes safety to try to reduce accidents.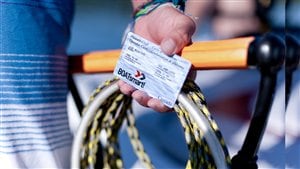 License to operate required
By law, anyone of any age using a power boat must have a license to operate it. They can obtain it by taking an on-line, three-hour course and completing an exam.
Many boaters do not get a boating license and risk being fined a minimum of $250. They also put themselves and their passengers at risk by not necessarily knowing rules of navigation and safety, says Cameron Taylor, president of BOATsmart, a national organisation that teaches safe boating and certifies Canadians for their boating licences.
"Boating is a way of life in Canada. It's the Canadian thing to do," says Taylor. "So we're encouraging all Canadians that participate in sports on the water to get that pleasure craft operator card."
All boaters could use safety training
Even though people using non-powered boats like kayaks, canoes and small sail boats don't need a license, Taylor encourages them to take the course anyway for safety's sake.
There's also a new app refresher course that can be downloaded for people who already have their licenses but could use a reminder about the rules and safety practices.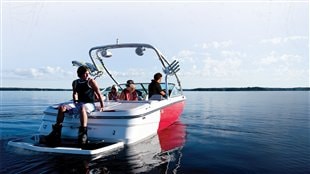 Certain boats require safety equipment like a paddle, a bailing device, a buoyancy device to throw to someone gone overboard, a sound signal, or flashlight. Taylor encourages people to find out what equipment is required, know how to use it and to make sure passengers do too.
"(Boating) is just such a great activity," says Taylor. "You don't need alcohol to enhance the enjoyment you can have on the water. Just get out there with your friends and family, wear a life jacket, don't drink and boat, and have a great time."