Listen
The first "Mariner's Day" was observed in Nova Scotia yesterday. The second Sunday in August was designated as the occasion to honour the men and women who make their living at sea.
From the arrival of the first Europeans on the Atlantic coast of Canada. fishing has always been the backbone of the growing communities and eventually the province.
Nova Scotia Fisheries and Aquaculture Minister, Sterling Belliveau, a fisherman himself for 38 years, said the industry is the mainstay of rural Nova Scotia and contributes a billion dollars to the provincial economy annually.
"Mariner's Day pays tribute to all men and women who contributed so much to the economic prosperity of this province and who lost their lives in the process" said Sterling Belliveau.  "It also provides an opportunity to promote safety practices within the fishing industry."
Mariner's Day grew out of the community of Canso's observance of Seaman's Memorial Day.  The province, and indeed the country, were riveted back in February this year when the 5-member crew of the Miss Ally, a 13.5 metre boat got into trouble 120 kilometers southeast of Nova Scotia.  Sterling Belliveau says the crew was overcome by a "weather bomb".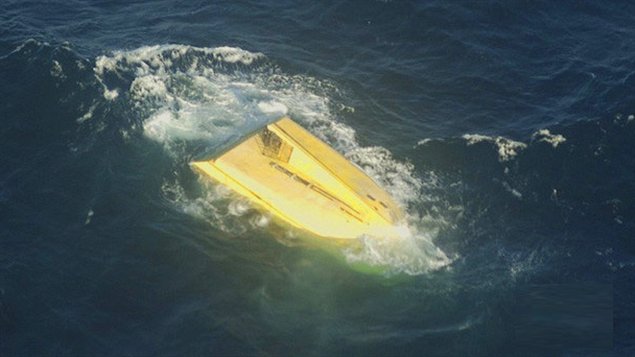 Sterling Belliveau says one of the big issues when it comes to safety, is well-designed personal flotation devices.  Ones that would allow a fisheman to work while he's wearing it.  He acknowledges there have been improvements but there remain design challenges.
Fishermen's Memorial Highway
The occasion is also an opportunity to thank the many people who risk their lives in a dangerous line of work.  And for all those who lost their lives over the centuries, working at sea off Nova Scotia's shores, the main highway connecting Halifax to Yarmouth, has now been renamed the Fishermen's Memorial Highway.