Listen
Sierra Club Canada wants to know why the Cameco mining company is allowed to exceed the limits for the release of radioactive uranium and heavy metals into the air and water. Cameco says the conservation group's claims are false and that it meets all regulatory requirements.
At issue is one of the world's largest uranium extraction operations located in the northern part of the province of Saskatchewan, just below the Arctic Circle. Cameco wants to expand the operation and is seeking relicensing with the Canadian Nuclear Safety Commission.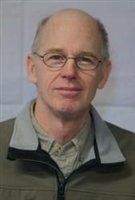 "We looked at public records about what was being allowed to be released into the environment, into the air and into the water," said John Bennett, executive director of Sierra Club Canada. "What we found is that cadmium has been released at 5,000 per cent of the standard, uranium at 1,000 per cent of the standard, that there aren't any clear records about how much mercury has been allowed to enter the atmosphere and they are all serious pollutants that cause cancer and other serious illnesses."
Mining company says it complies with regulations
Cameco says uranium mining is one of the most heavily regulated mining activities in the world and that it is in compliance with all limits established by provincial and federal regulators. The company is applying to expand three mines and a mill in the region.
That should not be approved, says Bennett, until authorities establish what pollution is occurring and is likely to occur in future if there is an expansion. Sierra Club of Canada made the demand in a submission to the Canadian Nuclear Safety Commission which licenses the mines. It argued "the entire ecosystem is being systematically polluted while all levels of government are looking the other way."
"Government tends to rubber stamp" industry projects, charges environmentalist
"That's the problem in Canada right now," said Bennett. "Government and industry seem to be one and the same thing. Any industry that wants to expand or create new production facilities, whether it's oil and gas or uranium or any other product…the government tends to just rubber stamp it. So we want, in this situation, there to be at least an environmental assessment before going ahead."
The area is a traditional First Nations hunting ground. Some people say` the fish have already been spoiled by pollutants and that people are becoming ill, notably with cancer. Others are in favour of the expansion of the mine facility saying it has created jobs in the remote region.