Public health advocates are calling for warning labels on alcohol packages similar to those that now appear on tobacco products sold in Canada. A recent editorial in the Canadian Medical Association Journal called for such labels to counter alcohol advertising aimed at young people.
Listen
"Part of the challenge is that a large percentage of the population in Canada drink alcohol, around 80 per cent of adults," says Norman Giesbrecht, senior scientist emeritus at the Centre for Addiction and Mental Health in Toronto.  "Many of them do drink it very responsibly and do not get into trouble. But there's still a substantial percentage that do and they do cause harm not only to themselves but to others. So I think we need to pay more attention to the topic."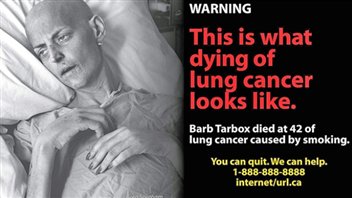 Cancer linked to alcohol consumption
Canadians need to understand the risks associated with alcohol consumption, says Giesbrecht. "One of the things that people are not aware of are the links between alcohol and various types of cancer such as cancers of the digestive tract and throat, breast cancer, colorectal cancer, and so on. So I think there needs to be more public education of those aspects of alcohol."
The UN's World Health Organization says alcohol is the second biggest sources of death and disease. It lists consequences of drinking such as accidents, violence, chronic illness, birth defects and terminal cancers.
Marketing of alcohol concerns scientist
Canada has rules on the marketing of alcohol on television, but Giesbrecht says recent research indicates those rules are often breached so he is in favour of more constraints. He is also concerned about marketing on social media and elsewhere on the web.
The U.S. has warning labels on alcohol products but they are small, dense and difficult to read, says Giesbrecht. A 2006 report from the Centre for Addictions Research in the Canadian province of British Columbia noted the American labels have "non-existent or minimal" effect on drinking habits.
Labels can be effective
The more graphic and ever-changing labels on cigarette packages however appear to be effective at discouraging smoking, says Giesbrecht. He thinks Canadians should discuss the issue of putting similar labels on alcohol products.