Listen
When the New Year begins on January 1st most Canadians party and then resolve to break bad habits. It's estimated that, like Americans, 75 per cent maintain their resolutions after the first week. After a month, only 60 per cent do, and after six months only 40 per cent are still trying. A new documentary called Slaves to Habit looks at why it's so difficult to break habits.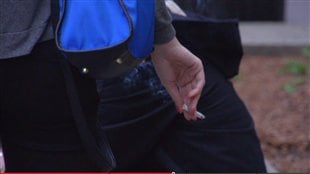 Canadians will often resolve to lose weight, get fit, quit smoking or shop less. They have the basic impulse for gratification—say to eat a cookie. That takes place in the basal ganglia part of the brain which then fights with the pre-frontal cortex which is more intellectual, perhaps looks into the future and says don't do it, you'll gain weight.
The brain at war with itself
"The experts told us those two parts of the brain are often at war with each other," said Andy Blicq, writer and director of Slaves to Habit. "So for a lot of people they feel like this is a tug of war. Well it is. It certainly is."
Three people trying to break habits are followed in the documentary. One is trying to lose weight. Another wants to quit smoking and the third wants to break a habit of spending about $3,500 a month shopping. Then experts analysed what did and did not work.
Everyone is capable of change
"One thing the experts said that I felt was very important is that everyone is capable of change. It's all about how you go about doing it," said Blicq. Quitting something cold turkey is not usually successful and can often set up a craving. It is better he says, to replace the reward with something else.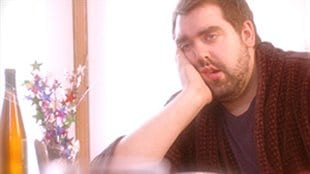 Better to have a plan
Blicq says one thing that seems to work is to have a plan on how to break the habit and a plan for how to maintain that.
"It turns out that our ability to turn down temptation is also tied to our well-being and getting enough sleep, eating well, not being too stressed. It's at times of the day when we're at our weakest point when all those things come into play that we face temptation," says Blicq.
 "A finite amount of willpower"
"One piece of research that's really interesting… is that people who are dieting are more likely to have extra-marital affairs because we each have a finite amount of willpower."