An effort at federal cost-cutting has marine scientists and researchers across Canada and elsewhere shocked and dismayed.
Announced last year, the federal Department of Fisheries and Oceans (DFO) is closing 7 of its 11 specialized libraries across the country in order to save money.
DFO officials say they are getting rid of duplicate books and research documents, and digitizing the rest of the approximately 600-thousand books and research documents, some of which go back more than 100 years.
Jeff Hutchings is one of many researchers concerned that irreplaceable research may be lost, and that access to remaining material will become more difficult. He is an internationally respected professor of Biology at Dalhousie University in Halifax Nova Scotia. Professor Hutchings is also named as Canada Research Chair in marine conservation and biology.
Listen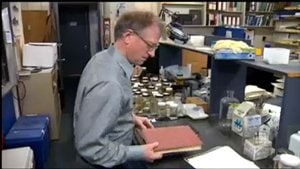 DFO says it will save over 400-thousand dollars next year by closing the libraries and consolidating the information in remaining libraries.
Professor Hutchings says while this provides a slight financial benefit, the intangible costs are far greater. He says this comes in the form of the loss of access to reliable information on marine issues available to decision-makers, and a loss of historical and research documentation available to scientists.
He notes that each of these libraries holds scientific research information about environmental, water, and aquatic life specific to that region. He expresses concern that such unique information may be lost forever.
There is also doubt about DFO claims that only duplicates of books and documents are being discarded. He wonders who is keeping track of what is held and where, and if it's even known what are duplicates.
He also points out some conflicting messages coming from DFO regarding the digitizing of its holdings, and suggests that from experience, hands on research has certain advantages over online searches which depend on the flexibility of the search engines, and the ability to determine the right key words, which can be far more complex a task when dealing with specialized scientific research.
With Canada's enormous geographical size, closing the libraries across the country and consolidating information in locations on either coast also poses distance difficulties for researchers.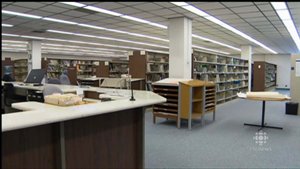 Professor Hutchings notes that many international researchers are also surprised and dismayed at the government decision especially in light of the vast number of lakes, rivers and enormous three-ocean coastline of Canada.
"short-sighted, based on poor advice, at a rather large societal cost"
He says that it's easy to shut down services like this, but once they are gone, it's extremely difficult and costly to resurrect them.  He calls the decision "short-sighted" and says it was based on poor information and poor advice and will reap "minimal benefit for a rather large and unfortunate societal cost"