Listen
Calling it a "new motherlode," paleontologists have announced the discovery of a new fossil site in the Rocky Mountains of western Canada. Located in Kootenay National Park, the find dates back to the Cambrian Period over 500 million years ago.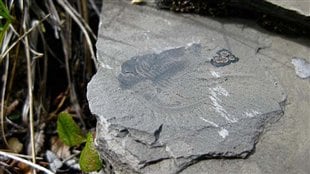 Unexpected diversity found
"We didn't expect to find such a diversity of organisms, in particular many, many new species," said Jean-Bernard Caron, a paleontologist at the Royal Ontario Museum in Toronto and head of the international team that found the new site.
Some of the bizarre creatures found resemble those uncovered in the nearby Burgess Shale and in China's famous Chengjiang fossil beds.  This adds to the idea that scientists have underestimated the worldwide distribution of Cambrian animals and their longevity.
Many are arthropods or animals with jointed limbs like lobsters, mosquitoes and crabs which still exist today. "These fossils tell us that the animals that are still alive today evolved very early on," said Caron.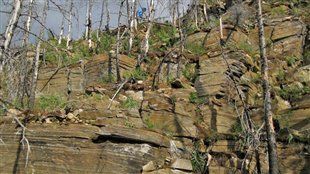 Soft tissue detail preserved
The fossils were very well preserved by a fine silt that covered the animals so that details of eyes, joints and nerves can be discerned.
The site is being kept secret to prevent the public from disturbing it and it is not accessible by road. Paleontologists and their equipment were brought in by helicopter.
The team returns this summer to uncover more fossils which will be sent back to the museum to be cleaned, examined and catalogued. "It adds to our understanding of the diversity that existed during that time period," said Caron. "We don't actually know much about what happened five million years ago…It will add to our understanding of this time period."