Ontario's provincial election, and the World Cup will be competing for attention on Thursday, and there are fears it's the election that's going to lose out.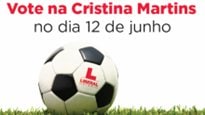 The World Cup of Soccer begins on June 12th with Brazil playing against Croatia in the opening game at 4 pm ET  This is usually the time polling stations start to fill up with people coming in to vote on their way home from work.
And in this tightly-fought campaign every vote is going to count. While the voting continues until 9 pm, will people be thinking of their civic duty in the wake of victory or defeat?
It remains to be seen.