Rum returns to Fortress Louisbourg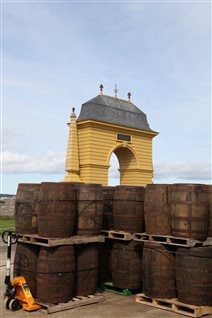 Alcohol was a lifesaver in the old days of sailing ships.
The drinking water stored in casks on long voyages would quickly develop algae and varieties of bacteria, thus beer and wine were always important on ships, although these too would spoil relatively quickly.
By the 17th century, Caribbean rum began to be taken aboard and the alcohol from a dollop of rum helped to disinfect the water slightly while also making it more palatable for the sailors.
Rum quickly became an important commercial commodity.
Fortress Louisbourg, in what is now the province of Nova Scotia on Canada's east, was a major French fortified port in the early to mid 1700's.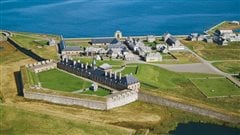 It was so big in fact that it nearly bankrupt the court of French King Louis XV.
However, through wars and treaties, the port changed hands a couple of times between French and British control.
During that time and no matter who was in control, vast quantities of Carribean rum would be carefully stored and guarded in the vast fortified town, for use by the military, and as a major trading commodity.
Eventually much destroyed by the British military around 1760 to prevent French re-occupying the fortifications in future, Louisbourg was partially restored in the 1960's and 70's and is now a national historic site.
Now, all these centuries later, the rum is back.
The Authentic Seacoast Distilling Company Ltd of Nova Scotia, Parks Canada, and the Fortress Louisbourg Association are collaborating on a special multi-year project.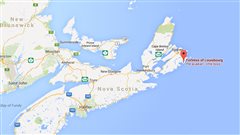 It will in part recreate authentic aspects of the important rum trade at the historic site and offer matured on-site spirit for tasting and sale.
Casks of over-proof rum will also be aged within the "magasin du roi", the actual centuries old warehouse.
While the spirit will be sold on site starting next year, there are plans for multi-year storage and aging of the rum, up to 20 years and perhaps longer in special vintages.
Authentic Seacoast Distilling Company President Glynn Williams says, "We believe that no other spirits in the world are being matured today in an active 18th century seaside fortress. Facing the full brunt of the North Atlantic and its highly variable weather, we anticipate that the micro-climate at the Fortress will contribute to a very distinct character in our rums."
Aye fer that!