The vote in Scotland on whether to secede from the United Kingdom and become a separate, independent country, is coming down to the wire.
It is particularly interesting in Canada where similar referendum votes were held in the mostly French-speaking province of Quebec where the issue of separation from Canada was very narrowly defeated in 1995, and where the separatist movement still remains active.
Professor Robert Young (PhD) is a Professor of Political Science and Canada Research Chair in Multilevel Governance at the University of Western Ontario. He is the author of The Secession of Quebec and the Future of Canada (1995) and The Struggle for Quebec (1999). He is in Scotland observing the vote. I reached him in Edinburgh.
Listen
It is highly interesting that however the two situations of Canada-Quebec and England-Scotland differ, the rhetoric is very similar as are many of the issues, and claims.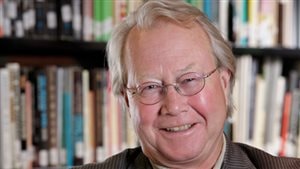 In both cases, any mention by the federalist side of the economic consequences and/or of businesses leaving, were dismissed by the separatist side as either bullying and/or empty threats.
Another issue for example is use of the federal currency.
In the Scottish vote, the separatists say they would continue to use the British Pound, whereas the Bank of England has said no.
In Canada in the last referendum , Quebec separatists made a similar claim in relation to the Canadian dollar but the federal reaction was vague at the time.
In the most recent Quebec provincial election, which many say evolved into a referendum on the possibility of another referendum on independence, the issue arose again, with a somewhat stronger denial on the federalist side. The PQ separatist party lost heavily in the election.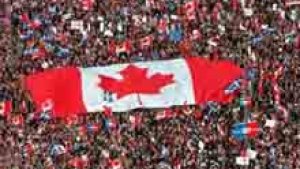 As Professor Young points out, both sides in this Scottish vote have agreed that a 50 percent plus one vote, is a deciding vote.  In Canada, the Supreme Court and the Clarity Act have indicated that a greater majority is required for a separation vote to be legitimate, although it is vague on what that majority percentage might be.
Still he says, while the 50 percent plus one concept holds no real international legal power, it does set a standard that other independence movements will cite as an example.
What is known for certain is while both sides in both the Quebec-Canada and Scotland-UK situations had or have sketched out their own versions of the future in the event of a "yes" vote for separation, the reality is that the consequences will lead into unknown territory, whether political, economic, international and more.