Science is emerging showing that people can suffer food addictions, and but there is still little help available for them, says Dr. Vera Tarman, author of Food Junkies: The Truth About Food Addiction. While some experts disagree that food can be addictive, Tarman's own experience as medical director at an addiction clinic has convinced her otherwise.
"I see it all the time," she says describing symptoms of obsession, loss of control, shame, self-loathing that are common to alcohol and cocaine addicts, as well those addicted to food.
Listen
"(research) is already showing there's neurochemical changes (in the brain) that look the same in food addiction to alcohol to cocaine," says Tarman and more science is being done that she thinks will prove that certain foods can be addictive.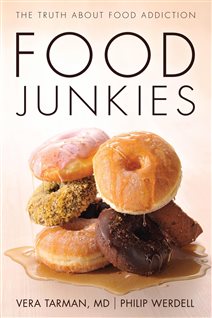 Food industry deliberately makes food 'to be addictive'
"The food that we're eating—the processed food, the junk foods—we know the food industry is deliberately manufacturing food to be addictive," says Tarman. "I think there is a continuum where everybody is kind of compelled and that some people are more vulnerable than others."
There is currently little help available to people with food addictions, says Tarman. Some people are steered to eating disorder programs which try to encourage people to only eat addictive foods in moderation. She says that's like asking a crack addict to only use on Fridays.
Little help available
Addicts need to abstain from the foods that trigger their loss of control, says Tarman. There are very few professional services to help people do that. She is hopeful that as more scientific studies confirm food can be addictive, more services will be put in place.
In the meantime, affected people can try to find the few therapists who recognize and treat food addictions, or they may try to find specialized programs that exist in the United States.
In Canada, there are peer support groups that offer programs to help people who want to tackle their addiction to food. Says Tarman "unfortunately that's the best advice I've got today."