Canadians are being asked to vote online for the bird they think would best represent the country. The Royal Canadian Geographical Society has launched the project and hopes to lobby the government to declare the winner the national bird in time for Canada's 150th anniversary.
The call to Canadians was made in the January issue of the Canadian Geographic magazine and managing editor, Nick Walker says the response has been "overwhelming" with thousands of people voting. In the lead so far is the loon.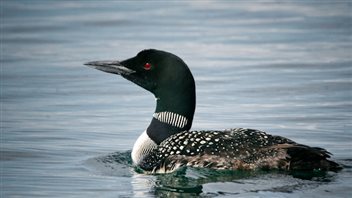 Loon leading
"Canadians…hear the loon and they are transported to the Canadian wilderness…to lakes where they grew up, where they cottage now, camping, hiking. It really draws people in. It's a haunting call. That's a comment we keep getting on our website," says Walker. The loon is already the provincial bird for Ontario, but that does not seem to deter visitors to the website.
The snowy owl is the next most popular bird. "The snowy owl is a beautiful, powerful bird," he says. "Many people associate it with the north and they like to define Canada as a strong, northern polar nation. So this bird, in its silence and its perceived wisdom…really seems to speak to people."
Listen'Several shades of gray' contender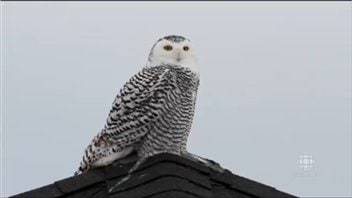 But ornithologists and bird biologists like McGill Professor Emeritus David Bird favour a little bird called the gray jay, also called the whiskey jack. "It's a very intelligent bird related to ravens, crows and blue jays," says Walker. "It lives across Canada, it never leaves. It breeds in the dead of winter and it's friendly to the point where it will approach people hiking, skiing or camping and it'll share their food and stay with them. So it leaves a lasting impression on people."
Laughing, Walker notes the gray jay is several shades of gray, "some would argue drab but we think it's just understated and typically Canadian."
Canada goose has a good name, but messes too much
The Canadian goose is another contender, but it has a nasty temper and is well-known for fouling parks and golf courses. So annoying is the bird that flocks are often culled in the United States.
Future issues of the magazine will contain more discussion about which bird best represents Canada and Walker says that is helping Canadians learn more about birds and their habitat.