Parents, teachers and policy makers should help young people develop the skills to navigate the online word, suggests a report from MediaSmarts, a centre for digital and media literacy.
Its survey or 5,400 children between the ages of nine and 17 found they need less surveillance but more mentorship to help them deal with online issues on their own. Among the issues they face are cyberbullying, sexting, privacy risks and excessive internet use.
Transmit values
"We definitely recommend…that parents express their values as to how they feel other people should be treated online so that children carry those values when they are online," says Thierry Plante, media education specialist at MediaSmarts. He notes that children have broad access to the internet away from home, so they need to internalize the rules so they can apply them when they are not supervised.
Listen
The internet is impersonal in that people cannot see facial reactions to their communication, so youngsters may be hurtful without knowing it. The report suggests that parents foster empathy and encourage the young to treat each other with kindness and respect.
Rules protect
Parents should set rules that imply values and expectations, says Plante. The research suggests that children who have rules are less likely to engage in risky behaviours online. It also reports that zero-tolerance policies at school don't work and may prevent students coming to adults when they need help, and surveillance can create more risk for youth.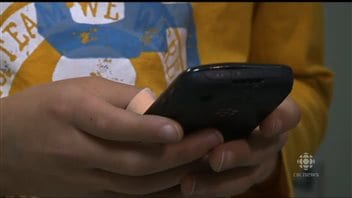 Parents can feel overwhelmed by the ever-changing technology and the report suggests parents learn from their children. It also says adults should become more aware of the highly commercialized nature of children's favourite online space.
They need to transmit the information to children and teach them how to protect the personal data sought by advertisers.
This is the last of nine reports on young Canadians' activities and habits while they are online. MediaSmarts make them public in hopes of promoting best practices for children using all media.