The Canadian Task Force on Preventative Health Care has issued a new report on obesity.
The report notes that two-thirds of the Canadian population is now considered overweight or obese, nearly triple the number it was in the 1970's
Dietitian Paula Brauer (PhD) is an associate professor in the Department of Family Relations and Applied Nutrition at the University of Guelph in Ontario, and a member of the The Canadian Task Force on Preventive Health Care
Listen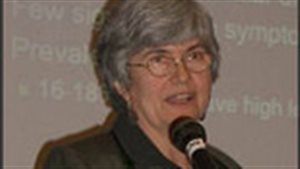 The new guidelines suggested by the Task Force, encourage primary care, ie family doctors, to take a more active role in advising their patients about weight issues.
They were published in the latest issue of the Canadian Medical Association Journal
Professer Brauer, who chaired the Task Force adult obesity working group says,  "On average, adults gain one pound a year. The creeping pounds add up quickly and can result in significant weight gain.  With excess weight comes the increased risk of several chronic conditions. This is why it is essential for doctors to regularly track patients' weight, and when necessary, discuss a suitable strategy to manage the extra pounds. By doing this doctors can help their patients mitigate, or ideally, avoid the risks associated with obesity by either preventing or treating the problem."
The Task Force recommends that doctors on the one hand, reduce the prescription of drugs to reduce patient's weight, and on the other encourage or even refer to structured behavioural interventions of several weeks to months aimed at weight loss through a focus on diet, exercise, or lifestyle changes with the inclusion of counselling, education and environmental changes for long-term health.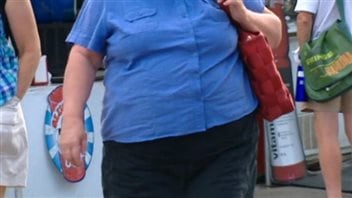 The Task Force says their evidence is that 1 in 9 who engage in changes in behaviour will succeed in losing considerable weight.
The group points out that excess weight increases the risk of several chronic conditions including cardiovascular disease (CVD), some cancers, type 2 diabetes (T2D), osteoarthritis, joint and back pain.
The Task Force says that monitoring the body-mass index (BMI), although not perfect, is a simple and effective method for physicians to keep track of their patients weight situation.
They add that even a 5 percent weight loss will have benefits for the patient.