Shortwave radio enthusiasts at home and abroad were big fans of Radio Canada International, and played an important role in fighting cuts and the closing of some of the services. On RCI's 70th anniversary they had fond memories of their early days listening to the service.
"I was proud of the fact that my own country had a broadcast going around the world," says Sheldon Harvey about his first days listening to RCI in the 1970s. Harvey is president of the shortwave Canadian International DX Club and a man who campaigned hard on RCI's behalf and encouraged other shortwave clubs to do the same.
Listen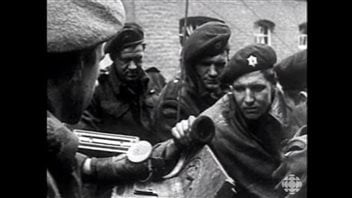 RCI 'highly respected'
"Across the board, we were very impressed that (it was) a service that was very highly respected in the shortwave listening world. Many times RCI was mentioned up there with the BBC World Service for example," says Harvey, describing views expressed at international shortwave gatherings.
"People were very proud that it was a balanced service. It wasn't really leaning one way or the other politically…It was highly respected as being a balanced service that people could get a true viewpoint of stories going on, whether it was within Canada or a Canadian viewpoint of stories elsewhere."
Over 20 languages were broadcast
Over the years, RCI had broadcast in more than 20 languages, had numerous correspondents across the country, and often sent reporters to international conferences or to cover trips abroad by leaders and ministers of various levels of government. But over the years, successive federal governments cut budgets and RCI had to reduce the number of languages and services it broadcast.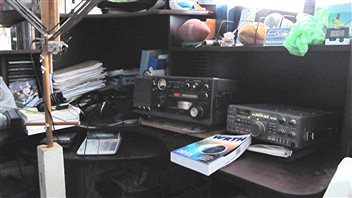 Harvey thought part of the problem was that Canadians living inside the country were unaware of the service. He and others took it upon themselves to inform them and to raise awareness around the world. "There were small victories over the years of retaining certain language services, having the service guaranteed by the Canadian government, that it was an essential service, that it had to remain." Letters poured in to the prime minister and members of Parliament, several of which were read into the Parliamentary record.
"Now it's changed in what it looks like and what it sounds like over the years but at least there still is a Radio Canada International and I think that was due in large part to the outpouring of support of shortwaves listeners both in Canada and around the world," says Harvey.
End of shortwave 'disappointing and disturbing'
In 2012, an 80 per cent cut to the already pared-down budget forced RCI to end its shortwave service and become solely available on internet.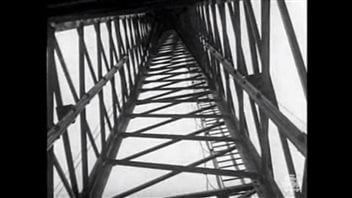 "I was personally really disappointed and disturbed to hear that and see that happen," says Harvey. He notes that radio started in Canada, has survived for over a century, and he feels it should continue.  And Harvey says the people who probably need the service most, may have been able to listen on small radios but do not have access to electricity or the internet to access the service now.
'Bittersweet anniversary,' says Harvey
Canada was one of the few international radio stations to broadcast in Ukrainian and he muses about how useful it would be for people in Ukraine to have outside, Canadian perspectives about the conflict there.
As for the 70th anniversary, Harvey says "It's bittersweet…in that it's certainly encouraging that we have a Radio Canada International after 70 years, but it's disappointing that not everyone and in particular the people that probably need this type of service more than anyone are restricted from accessing it."