This week, a rural Ontario livestock farmer in Dunrobin, near Ottawa, has been fined $1,000 +25% victims surcharge ($1250) on six charges following an event that occurred on his farm in 2012.
In October that year Anthony Scissons sold live sheep to three Muslim men, two of whom then killed and skinned the animals in an Islamic ritual on the property before taking the carcasses away.
Three who took part in the slaughter not charged
"I'm glad it's over. The outcome was a little bit difficult but it's done," Scissons told CBC News. "I wouldn't do it again, I'll tell you that. I just want to go home and get on with my life." Scissons claimed discrimination when he was charged and the Muslim men who killed the sheep were not.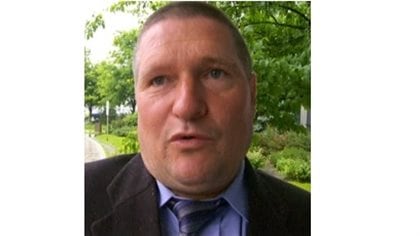 Provincial investigators had charged Mr. Scissons under the Food Safety and Quality Act on charges of:
–operating a unlicensed slaughterhouse
-failure to get anti-mortem inspection of a food animal
-failure to get post-mortem inspection of a food animal
-3 charges of selling, transporting or delivering meat from a food animal to three individuals
Defence lawyer Kurtis Andrews said he accepted the ruling against Mr Scissons but in speaking to RCI noted the subsequent charges were related to the first charge and definition of a slaughterhouse, expressing that Mr Scissons operates a farm, with nothing that resembles a slaughter plant.
Andrews is also quoted by CBC news as saying the case was unusual because Scissons was not involved in the actual slaughter. "He didn't participate in it. He doesn't have a building or any tools that he gives the individuals to perform the slaughter. He's not allowed to participate in it according to the religious requirements of the ritual," Andrews said. "And so for him to have been charged and have to stand trial for it is fairly unusual and, from what I understand, the first time that's ever happened in Canada."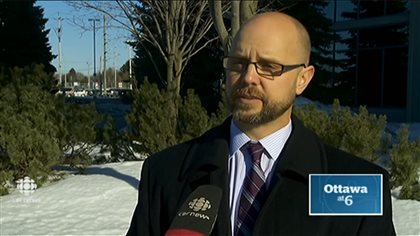 He also noted that had the charges been brought under federal law, and not Ontario law, there would likely have been exemptions in this case for the slaughter of "a "small number" of animals.
The charges have a maximum sentence of $25,000 each and jail term of up to 2 years. In passing the sentence of a $1,250 fine, Justice Mackey said there was no evidence that Scissons had deliberately set out to break the law.
Both sides have 30 days to appeal the ruling. Defence lawyer Andrews said Mr Scissons just wants to get on with his life, and will likely not appeal. They are waiting to see if the Crown appeals, asking for a stiffer sentence.