On this date 25 years ago, the body of Canadian Gerald Bull, was found  assassinated outside his apartment in Brussels.
Gerald Bull for years had been working on a variety of secretive and highly sophisticated military weapons projects for a number of different governments and later selling weapons to many others. In this murky world of international arms dealing, it's been speculated that more than one government may have wanted him dead.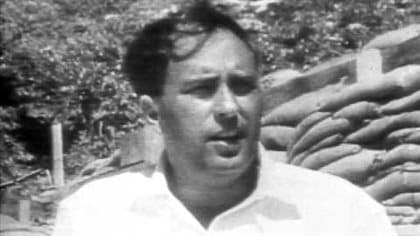 Bull, an aerospace engineer and physicist born and educated in Ontario, had long been fascinated with the idea that a giant artillery piece could launch satellites and probes into space at far less cost than rockets.
It was at the University of Toronto that Bull first edged into the sphere of the military at the university's brand new Institute of Aerodynamics   (now Aerospace Studies) which was funded by the Defence Research Board.
The military then requested a student to work on one of their new air to air missiles. Bull was picked. This later evolved into a joint Canadian-British study on ballistics and artillery
Eventually, after becoming Canada's youngest PhD at age 23,  he continued work on ballistics and  use of "hardened " instruments in artillery shells fired out of  increased performance smoothbore barrels to gather data on performance and trajectories, while  Bull was researching hypersonics.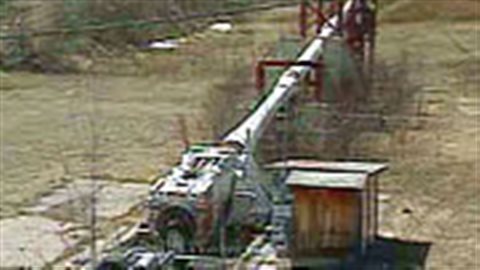 This caught the attention of the US military and Bull was soon in the US working at the Aberdeen testing grounds. Some time later he left after a disagreement with superiors and ended up at McGill University in Montreal.
Further research led to a McGill weather station site in Barbados where Bull convinced the university and the US to continue work on the High Altitude Research Project.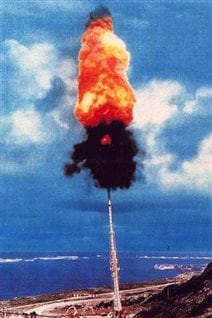 Using modified US 16-in naval guns, he managed to fire weather sensing projectiles weighing 100kg and more up to 66,000 metres into the atmosphere.
Most of this work of course remained secret as Bull continued to move in the highest circles of the US, UK, and Canadian militaries.
Bull then experimented with rocket fuel ignited shells, and after solving major problems, was working back in the US at the Aberdeen grounds firing from a 177mm gun with the "shells" reaching 249km
Back in Barbados, a 16.4in diameter, three-stage "rocket shell" was developed to reach orbit, and which could be fired from a new gun consisting of two modified 16-in naval guns welded together for a barrel length of over 100ft.. This was strengthened and braced so it could be elevated from the horizontal.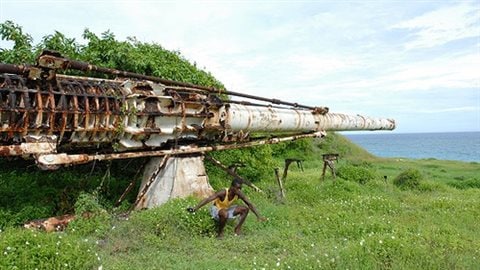 When government funding ran out, Bull set up his own company as an artillery research consultant. At this point, the secretive nature of his work became even more murky as  intrigue, code names, exotic weaponry, dubious international arms deals and even shadier arms dealers and other mysterious people began to envelop him like a fog.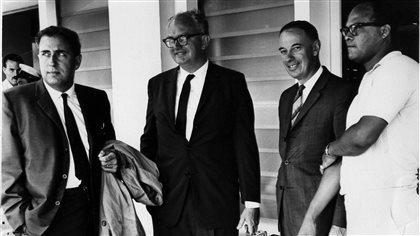 In one of his projects he developed new technology for artillery which through relatively easy modification to shells and gun barrels of standard weapons, could almost double their range and accuracy at very low cost.
He later developed special self propelled guns to the Iraqis,  sold shells and modified artillery to  Isreal, South Africa, and others. However in spite of highest US security clearance he was arrested and spent six months in prison for illegal arms trade over the deal with South Africa
He soon left North America for Brussels where he continued his work on artillery improvements, and had contracts with Iraq and China.
He also convinced Iraq they would enter the "big league" and gain respect if they could launch space satellites, and so they began funding his  Project Babylon, but only if he helped them improve their long-range Scud missiles, to which he agreed.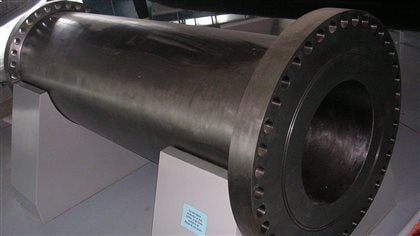 Soon his Brussels apartment suffered a number a break-ins, perhaps as a warning.
On March 22, a person or persons unknown, shot Bull several times in the head with a silenced pistol at close range at the door of his apartment.
While he was an asset to many governments, he was also a liability, and suspicion can fall on the CIA, MI6, Chilean, Syrian, South African, even Iraqi sources. Most suspicion however tends to fall on either Iran or Isreal both of which would fall within range of the super gun or improved missiles.
The murder was never solved and remains another mystery in the life of a mysterious man.