As Canada enters it's first few days of spring, it seems the wild winter in central and especially maritime Canada has left a potentially disastrous legacy.
Already with the heavy snow load, a number of building have suffered roof collapses throughout the maritimes, in one case a vacant school in Halifax, Nova Scotia, while a whole sawmill building also collapsed in Lower Sackville, near Halifax. Fears are that if rain comes, the added weight could cause even more buildings to collapse throughout the maritimes.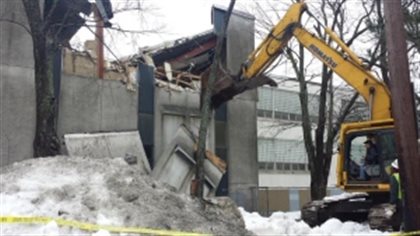 But that's not all.
With metres of snow still blanketing most of the maritime provinces and Newfoundland, the concern now is shifting to what happens if it begins to warm quickly.
The ground is still deeply frozen so if the snow melts quickly or a heavy rain arrives, the issue of vast flood damage is a real concern.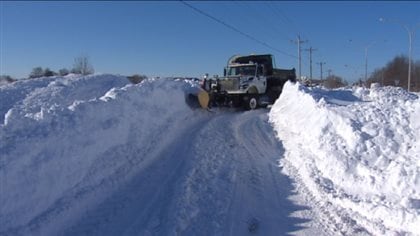 In Moncton New Brunswick, the city is asking local residents to break out their shovels and axes to dig through the mounds of snow and ice blocking drains in order to prevent melt water or rain from building up and flooding areas.
Fire Chief Eric Arsenault is quoted in CBC news saying he's especially concerned because the forecast is calling for rain. But, teamwork can make a all the difference.
"We're all in this together. The city employees work very hard, but they just have so many resources and so much time to dedicate to this, so they concentrate on areas that are most critical."
The original forecast for the weekend called for heavy rain, but that has been changed to just light showers in certain regions …fortunately.