Today is "Earth Day"- a time to reflect on the state of the world's environment.   The theme this year is "It's our turn to lead".
Millions of people around the world will take part is some sort of "green" activity or environmental awareness activity.
But, does it actually do much?
John Robinson (PhD)  is Associate Provost, Sustainability and  Professor, Institute for Resources, Environment and Sustainability and Department of Geography at the University of British Columbia
Listen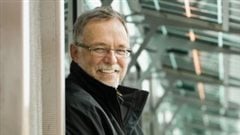 The first Earth Day was in 1970,  The idea originated at a UNESCO conference in San Francisco the previous year as a day to honour the Earth and the idea of peace. The original idea was for it to be held on March 21, the first day of spring in the northern hemisphere. The ida was sanctioned in a proclamation at the United Nations. However a month later, a separate but similar idea was proposed by a US Senator as a day of "serious discussion of environmental problems" and the first US Earth Day was held on this day, April 22, 1970.
The US coordinators made it an international event in 1990 with 141 countries holding events of some kind to mark the day.
There are a vast number of widely varying events across the country. For example in Ottawa Ontario, there is a river shoreline clean-up, while in Saskatchewan, there's a "pollinator makeover" in Cosmopolitan Park in Saskatoon where  people can plant native wildflowers and help install bee houses and in  Regina, people can swap seeds at the Regent Park Library.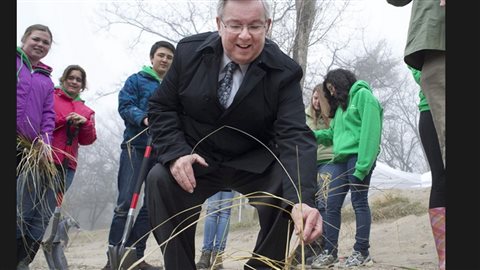 Professor John Robinson says that while these events are good, if change is to be at all effective, Earth Day must be every day. He adds that while individual initiatives are also desirable and to be applauded, there must be larger scale societal initiatives seen to be a more attractive alternative than current habits, that is, environmentally sound habits and practices need to be attractive so they become the "default" action, not something that people have to be pushed and forced into.
Meanwhile in a related issue, on this Earth Day a group of leading scientists and economists have said that three-quarters of the world's oil reserves must be left where they are if we are to avoid an increase in global temperatures greater than 2 degrees Celsius