What has to be one of the most interesting job titles in Ontario is being created.
Ontario is seeking a "beer ombudsman".
In Canada, alcohol sales, including beer, are controlled by the provinces, and all sales are strictly government controlled.  Ontario is Canada's most populated province, and although government regulated, beer is marketed almost exclusively by a private entity known as the "Beer Store".  It's run by Canada's largest commercial brewers, albeit all of them now foreign owned, Labatt's Molson-Coors, and Sleeman.
The Premier of Ontario's Advisory Council on Government Assets recommends that four independent directors be appointed to the board of The Beer Store (TBS), and that these people in turn choose a beer ombudsman.
This person will hear complaints from brewers and customers, and report to the TBS board.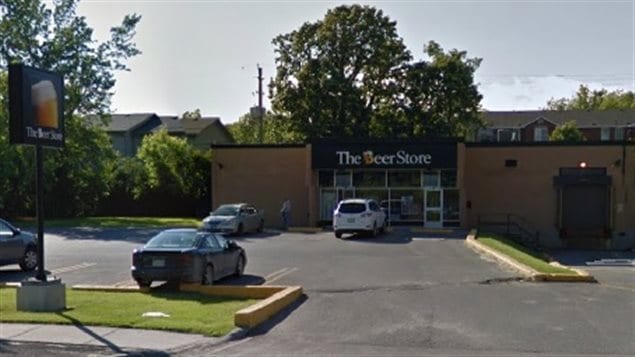 Under great pressure to allow beer sales in more convenient locations, i.e., grocery stores, and due to complaints from craft brewers that they were excluded from the Beer Store, the governing Ontario Liberal party under Premier Kathleen Wynne has been exploring a new beer policy over the past couple of years and proposing changes.
The Ontario provincial ombudsman, Andre Marin, seemed to welcome the initiative and tweeted last month that it was time for a change: "Ontario's liquor laws r the most regressive in the world. Seriously. They date from prohibition era."
As part of a press release last week, the provincial government announced, "In the biggest change since the repeal of prohibition, Ontario is expanding beer sales to up to an additional 450 locations across the province to give Ontarians more convenience and choice, while maintaining a strong commitment to social responsibility. (…)  Ontario is entering into a new Beer Framework Agreement with the owners of The Beer Store that will open up ownership to small brewers; create a new craft category to better profile craft beer; extend the Ontario Deposit Return Program beyond 2017; and generate an additional $100 million a year in revenues for the province, phased in over four years"
However, critics have pointed out the slowness of the plan, noting that beer will be sold in "up to 150 grocery stores" by 2017, two years from now.
Apparently only "urban" grocery stores would be eligible, and actual pricing "competition" would be non-existant as uniform pricing control will be instituted between grocery stores and the Beer Store.  While beer is currently mostly marketed in containers of 6, 12, or 24 bottles or cans, grocery stores will aslo be limited to only 6-packs.
As for the beer ombudsman job, that person may get an earful from disillusioned consumers, depending on what the job actually entails.
A spokesman for Ontario Finance Minister Charles Sousa, said a number of details about the beer ombudsman's role are still being worked out but the position will not be a government official or appointee.