Dr Ved Tandan, president of the Ontario Medical Association (OMA) gave a tough speech this week.
He said in spite of the province's economic challenges, health care needs in Canada's most populous province musn't be pushed to the back.
"Our publicly-funded health care system is in the midst of a crisis," the Ontario Medical Association president told the crowd. "Not on the verge of a crisis – in a crisis."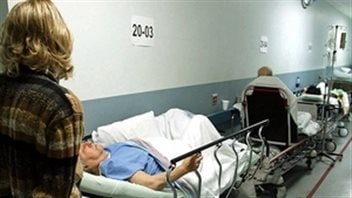 He noted that 900,000 residents in the province don't have a family doctor, and some 140,000 more people are being added to the system  annually.
He pointed out that the aging population also has increased health needs, all this when the provincial and federal governments are cutting services, and capping hospital budgets.
"The government has an Action Plan for Health Care," said Dr. Tandan. "The problem is that plan is driven by short-sighted responses to fiscal concerns, instead of sustainable responses to real health care issues.
He said that not only is the province not attracting and retaining new doctors, but heavy work loads, and budget restrictions are attracting more to leave toward the US where the shortage of physicians is expected to rise to 90,000 in the next decade and where they are eager to attract new doctors.
Other doctors have pointed out that without a family doctor, those patients have to rely on walk-in clinics and emergency rooms, which slow down the health care system and ends up being more costly.
He said government should engage with medical professionals in disussing better solutions for health care, saying "A highly functioning and vibrant health care system where better care is being provided and patients are healthier helps attract jobs and investment," he said. "It helps build a stronger and more prosperous Ontario."