Solitary confinement is so frequently used that almost half of the current population in federal penitentiaries has experienced it at least once, says Canada's ombudsman. Federal penitentiaries confine inmates serving sentences of two years or longer.
After 20 years of tracking the use of segregation, Correctional Investigator Howard Sapers concludes "There is no escaping the fact that administrative segregation has become overused as a population management tool to address tensions and conflicts in federal correctional facilities."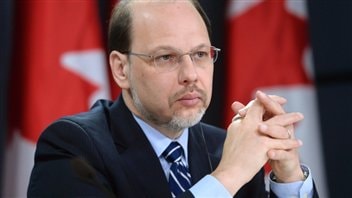 Almost no human contact
An inmate spends 23 hours a day alone in a cell when in segregation in a Canadian penitentiary. There is a bed and a toilet, but no table or chair. Any communication is usually done through a slot for delivering food. Sapers says "segregated inmates have almost no human contact or meaningful social interaction."
Between one-third and 90 per cent of prisoners experience some negative impacts from long periods spent in segregation, according to an international expert, Dr. Sharon Shalev who is quoted in this report. They include insomnia, confusion, feelings of hopelessness and despair, distorted perceptions and hallucinations.
Some groups more likely to be placed in segregation
Among those more likely to be placed in solitary are women with mental health issues, aboriginal and black inmates. Aboriginal inmates have the longest average stay.
Ombudsman calls for limits
Sapers calls for the government to limit the use of segregation, prohibit its use for mentally ill inmates and for inmates under 21 years old, and that it impose an initial limit of no more than 30 days. He also calls for the creation of some judicial oversight or independent adjudication for any stay longer than 30 days.
Ombudsman to be replaced
The current Canadian government has pursued a tough-on-crime agenda. Sapers has, in the past, voiced concern that the correctional services which governs incarceration at the federal level has not responded to his reports.
Sapers had signalled that he would like to remain as correctional investigator after his appointment comes up for renewal. But the government has told him he will be terminated as soon as a replacement can be found.
Critics from opposing political parties say he is just one of many government watchdogs who have been removed after criticizing policies.