Your hosts this week, Lynn Desjardins, Carmel Kilkenny, and Marc Montgomery
Listen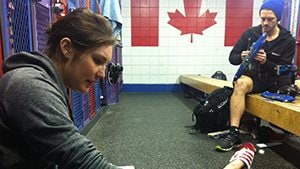 The Sochi Olympic games in Russia were a challenge in more than one way for many of the world's athletes.
Tha anti-homosexual laws of the country, and overall anti-gay atmosphere that reigned during the event caused much turmoil within those gay athletes, some of whom were "out" and some who were not.
Mark Tewksbury was a Canadian gold-medal swimmer, who has formerly worked with the Olympic committee, and who has been a long-time advocate for gay rights.
He appeared in a new documentary about the Sochi games and the effect of Russia's anti-gay law on activists and athletes
In his conversation with Lynn, he notes that things have changed.
;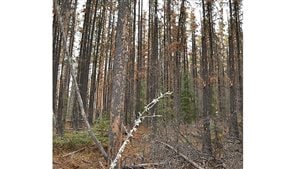 How is it that when pine beetles devaste a mature stand of pine trees in Canada's boreal forest, that the seedling die as well,even though the beetles don't attack them?
It's all part of how nature and ecosystems are so intimately interconnected.
The trees need microscopic fungi in the fine hairs of their roots to survive, and the fungi need the trees. When the beetles kill the trees, the fungi dies as well, the same fungi that seedlings need to survive.
A study showed that in healthy pine stands, about 25% of seedlings survive, but in beetle infested stands, the survival rate is near zero.  This will eventually result in profound changes to the flora and fauna of Canada's boreal forest.
Marc spoke with Justine Karst, co-lead author of the study and professor in the Faculty of Agriculture, Life and Environmental Sciences at the University of Alberta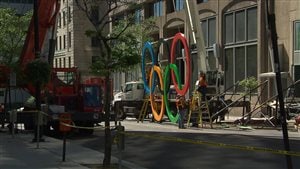 As the city of Toronto is putting all the finishing touches to the sites, the roadways and the accomodations for the upcoming Pan Am and ParaPan Games, the city of Montreal is preparing to celebrate its Olympic legacy.
It's almost 40 years since Montreal hosted the 1976 Olympic games, the first city in Canada to do so. Now in memory of that great event, the Canadian Olympic House will open on July 9th with the Canada Olympic Excellence Day!
Carmel spoke to Carl Vallee, executive director of communications, to find out more: